Your kids want a phone but you don't want to break the bank. Here are five great solutions…
So your kids have reached an age where a smartphone has become absolutely essential to them and, well, you think it's not a bad idea. After all, they'll be easily contactable wherever they should roam – and they'll also be able to reach you in times of emergency (or sudden requirement for a lift).
But while they'll undoubtedly beg and plead for an iPhone, a Galaxy S6 or some other top-of the range slab of technology, the thought of dropping north of £400 on something that's probably going to get smashed, squashed or left on a bus at some point probably doesn't really grab you.
What they need is a cut-price SIM-free mobile that won't embarrass them in front of their mates and will do everything those more celebrated handsets can manage. Do such mobiles exist? They certainly do: we've dug out five of the best, each of which weighs in at under £100.
Nokia Lumia 530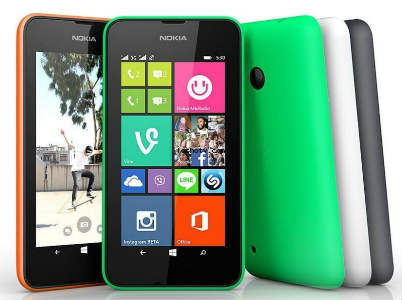 One of the main considerations when buying a phone for a child – particularly a younger child – is the size of its screen. Some of today's mega-screened mobiles are just too big to be comfortably used in smaller hands. This Windows phone has a four-inch screen that should be easy to use for any age, while inside is a quad-core processor and Windows 8.1 (with its free upgrade to Windows 10). On the back is a five megapixel camera, and there's plenty of storage space for snaps. The 4GB of on-board memory can be expanded up to 128GB.
£69.99, ebuyer.com
Vodafone Smart Prime 6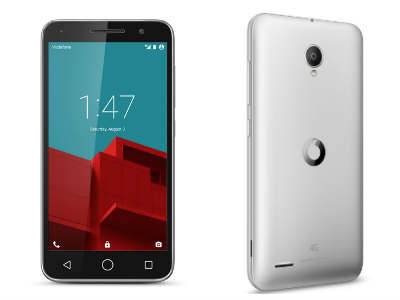 Take a moment to think about everything that Vodafone's own-branded smartphone offers and then remind yourself that it will hit your wallet for just £80. For a start, it runs the latest version of Android, has an 8-megapixel camera and a five-inch screen. Then there's its 4G connectivity and a perfectly serviceable 1.2Ghz Qualcomm processor. It doesn't look like an old duffer's phone either – this is a smart and capable option for anyone grabbing a smartphone on a budget.
£80, Vodafone
Sony Xperia E4g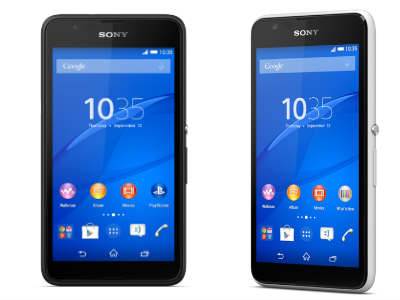 This one is a good choice for any gamers. As a Sony handset, it can work as a companion to the PlayStation 4, enabling the streaming of games from that console directly onto its screen. But it's also got a decent enough processor to handle a bit of on-device gaming too, with a 1.5Ghz quad-core chip inside. Other features include a 5-megapixel camera on the back, a 2-megapixel snapper on the front and high-speed 4G internet connectivity, while Sony says the battery of the E4g can last for up to two days.
£79.99, O2
Rook from EE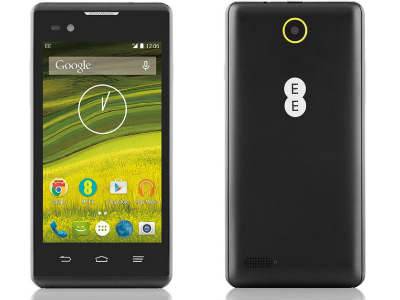 The newly launched EE Rook can currently claim the title of being the UK's cheapest 4G smartphone – it costs a remarkable £49. If you're an existing EE customer, you can even get it for a tenner cheaper. Its guts don't scream 'bargain basement' though. The Rook's powered by a quad-core 1Ghz processor, with 1GB of RAM and 8GB of storage that's expandable via microSD card. Its screen is a four-inch display, so it's another phone that's suitable for younger kids – particularly at this price.
£49, EE
HTC Desire 510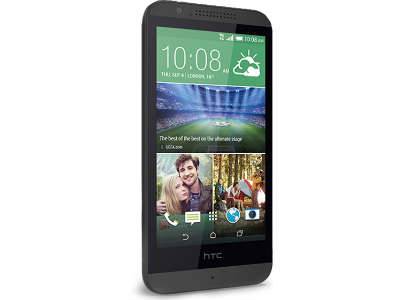 HTC's entry-level 4G handset comes in a bit more pricey than some of the other handsets here, at just a penny under a hundred quid. That price-tag gets you a mobile with a design that doesn't look typically budget, with a 4.7-inch screen. Again there's a quad-core (1.2Ghz) processor inside, which along with 1GB of RAM is enough to handle simple app usage rather than intensive gaming sessions. On the back is a 5-megapixel camera.
£99.99, O2