The recently announced iPhone 6 is Apple's most direct answer yet to the questions posed by high-end Android smartphones from the like of HTC, Samsung and LG
Two models have been released: the 'standard' iPhone 6 with its 4.7-inch screen and the supersized iPhone 6 plus – with a 5.5-inch screen.
Here we'll take a look at the former and one of its most direct competitors, the eye-catching Samsung Galaxy Alpha. Which is worthy of your upgrade?

Screen
Both phones sport 4.7-inch screens, but it's Apple's iPhone 6 that is marginally the sharper. It boasts a screen resolution of 1334×750 (326ppi) which is just about sharp enough to earn it Apple's 'Retina HD' badge – for screens where the eye can no longer pick out individual pixels. There's not much in it – the Alpha's screen is 1280 x 720 pixels (320ppi), but the iPhone just about shades this one.
Size and weight
With both phones packing 4.7-inch displays, neither is going to be particularly tiny. But Samsung's model is marginally the sleeker, with dimensions of 132.4 x 65.5 x 6.7mm. It tips the scales at a featherweight 115g. The iPhone 6, on the other hand measures 138.1 x 67 x 6.9mm and weighs 129g. On the basis that smaller and lighter is better, the Galaxy Alpha nicks this round.
Price
The Samsung Galaxy Alpha is typically available for £519.95. The iPhone 6 starts at £539 – but that's for the model with 16GB of storage space, which compares unfavourably with the Alpha's 32GB. Apple doesn't offer a 32GB model, so if 16GB isn't going to be enough for you then you'll have to upsell yourself to the 64GB model. At £619, however, it weighs in around £100 more than the Alpha.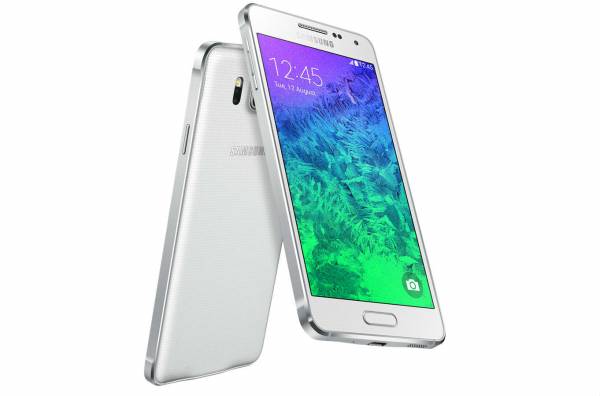 Storage
As mentioned previously, the Alpha comes with 32GB of storage as standard. Apple's device comes with either 16GB, 64GB or a whopping 128GB of storage – at £539, £619 and £699 respectively. The amount of storage you need will depend on what you use the phone for – but it's worth bearing in mind that neither device comes with a memory card slot for expanding its space.
Camera
The Galaxy Alpha comes packing a 12-megapixel camera while Apple's iPhone 6 has an 8-megapixel camera. Ignore the raw numbers though – it's the quality of the sensor that counts. The iPhone 6 has an upgraded sensor from its predecessor the iPhone 5, and it copes impressively with colour reproduction and scenes of high contrast. Although the Galaxy Alpha also produces good quality images, it's not quite as strong a performer as the iPhone.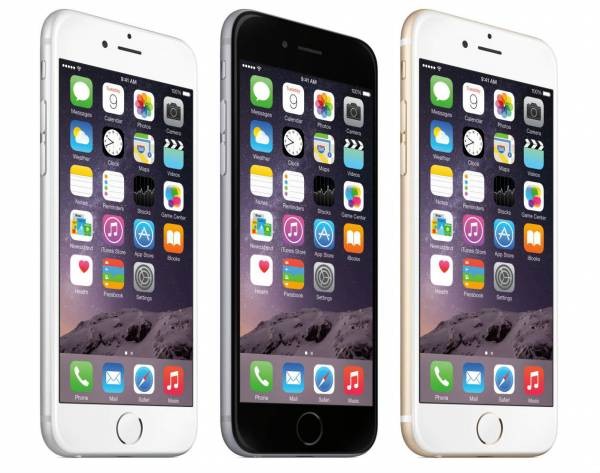 Battery life
The power of phone batteries is measured in milli Amp hour (mAh) – Samsung's Galaxy Alpha has a 1,860mAh battery while the iPhone's is 1,810mAh. A marginally more capacious battery on the Alpha, then, but in reality it makes little difference. In practice, both should last you a whole day of moderate to busy usage, but you're still going to be plugging them in to charge each night.
Core specs
Inside, the Galaxy Alpha runs off 1.8GHz quad-core and 1.3GHz quad-core processors with 2GB of RAM, while the iPhone has its A8 dual-core 1.8GHz processor and 1GB RAM. Those specs look like the Alpha should steamroller the iPhone, but Apple's tight control of its hardware and the software that appears on its operating system means its apparently lower-powered phone performs just as swiftly and smoothly as the Alpha.
Operating system
Of course, the iPhone 6 runs Apple's own iOS 8, the latest version of Apple's operating system. The Galaxy Alpha has the latest version of Google's Android operaring system – called KitKat. Samsung adds its own TouchWiz interface, which offers some useful features such as a multi window mode that enables you to use two apps at the same time. Both operating systems are intuitive and capable – your preference is likely to be driven mainly by the one you're already using (and have thus downloaded lots of apps for).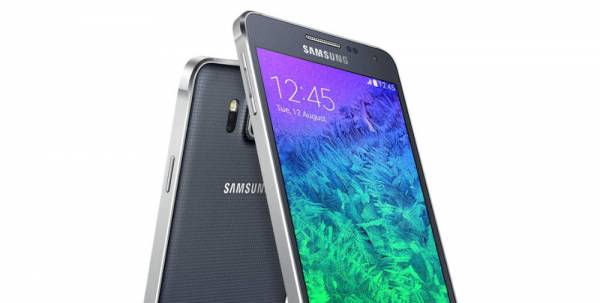 Overall
This contest boils down to how much cash you've got to splash. The iPhone 6's key selling points – its superior camera and striking display – just about swing it for us, so we'd be tempted to lean towards one of the larger storage models (either 64GB or 128GB) if your budget will stretch. But there's a lot to love about the Galaxy Alpha – and if you're already an Android devotee you'll undoubtedly be impressed by Samsung's iPhone rival.