Last week sent shudders down my spine, and my heart went out to the families of Shamima Begum, Amira Abase (both 15) and Kadiza Sultana (16 years old). Children seduced by extremist ideas and travelling across Europe to join a dangerous cause. As parents how do we prevent this happening to our children?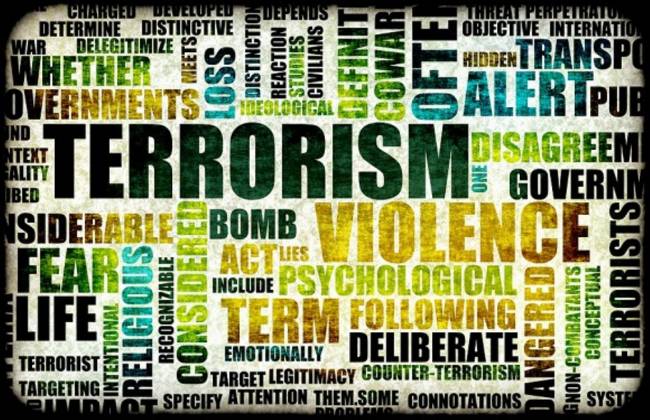 I recently attended a teacher education course by Prevent the government anti-extremist initiative.
Prevent is part of the Government counter-terrorism strategy. It's designed to tackle the problem of terrorism at its roots, preventing people from supporting terrorism or becoming terrorists themselves.
Prevent operates in the 'pre-criminal space'. It is about supporting and guiding individuals who are at risk of radicalisation away from becoming terrorists, or extremist causes.
Extremism may be in the news and you may think of Islamic extremists, but we need to be aware of right wing and left wing extremists, and also religious extremism of other faiths. It really scares me, as a parent, that the rise of niche groups who stand against issues like immigration or stand up for extreme ideologies, that my children and other young adults may easy to sway and seduce.
How do we as parents handle this? If we are too aggressive in challenging an idea or ideology we may push a child or young person toward that idea. If we discuss it, how do we make sure that we are not criticising but challenging in a way they feel part of the discussion not just questioned and put upon. If we are too harsh then we may get the opposite reaction to what we intend and may even be starting our children on an extremist route. Also we must be careful when expressing our opinions on contentious issues, say on immigration or homosexual marriage, as our children get older they may seek to impress the parent by building on these ideas and taking them to an extreme.
The approach of Prevent has been criticised by many and as parents it is worth noting that all terrorists and acts of political violence have an ideology or goal. However, terrorism and political violence is not caused by ideology, it's caused by a methodology. Rooting out an ideology will not end politically motivated violence because it does not address the political causes. What prevent tries to do is educate to stop the ideology becoming 'appealing'.
As parents perhaps we should be talking to our children about how they deal with problems, do they reason them out, discuss and negotiate or resort to violence? Does how we handle the little problems they face signpost the way a child may develop? We really don't know and my fear is missing signs.
As parents we my think our children are intelligent and safe, but so did the parents of Shamima Begum and Amira Abase or the parents of Wade Michael Page and Eric Frein (who became white supremacists). Sadly some parents pay with their lives like the mother of 20-year-old Adam Lanza. Thankfully these are extreme cases, but as parents they are the things we fear.
My boys might not be teenagers, but I worry about them and their future in many respects and as a parent I feel and empathise with the parents of the three young women who won't be sitting GCSE's this summer, parents who won't be sharing the worry and joy of exams, but waiting every day in fear for news of their children.
Until next time.
Marc
The views expressed in this blog are solely those of the blogger and do not necessarily represent the views of Dad.info.
– See more at: http://www.dad.info/article/new-dad-simon/the-wild-adventure#sthash.2oGDsPA5.dpuf