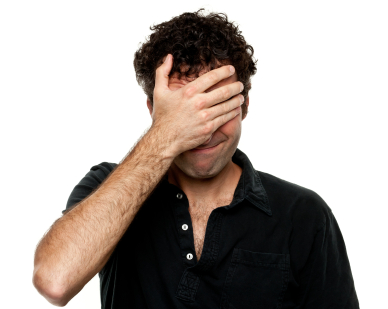 I apologise, before you begin reading this week's blog, it is bit of a rant. I feel I need to tell you all about the injustice that I am subject to and how it is affecting the contact I have with my children.
As a non-resident parent with a low income, I occasionally struggle financially to see my children. They have priority over everything and I will always try to find a way to see and provide for them.
Various agencies like the CSA want regular payments from me, and like all responsible parents, I try to meet this obligation. However, the actions of these agencies are governed by rules which have loop holes, allowing the system to be manipulated.
CSA contributions are worked out on various factors including your income and the number of nights you have your children to stay. When planning a contact order, the courts take a long view based on the number of nights a year you have your children. When working out maintenance, the CSA work on a month or a quarterly basis, so there can be discrepancies. The CSA work on the passed level of contact, why is this? As a member of their staff told me, "just because a Parent has a contact order, doesn't mean they show up". So the organisation takes this literally, and their system says to ignore what the court has said, but just look at what has already happened. This system may seem fair, as it is up to the non-resident parent to ensure they see their child, but it gives complete power to the resident parent.
The flaw is that no consideration is given to the non-resident parent if the resident parent breaks the contract and prevents the non-resident parent from see a child. So the residential parent gets a larger maintenance payment by preventing a child from seeing the non-resident parent. It pays to be awkward!
Now that legal aid has been reduced, the non-residential parent can't afford to go to court and have a court order upheld! Where is the justice in this? No wonder divorced dads are trying to fight back.
This is the situation in which I find myself. My former wife stopped my mid-week overnight weekly contact with my boys last August, for a range of reasons from; "you have no house locally and I don't want them staying with you at friends!" to, "a travel lodge is too dangerous for children to stay at overnight!" to, "your new house is five minutes too far for them to travel to!" to the latest, that I am "not allowed to take my children to school at all". Therefore, no Sunday overnight contacts from now on. A court order that gave me 12 overnight stays a month on average has been cut to 4 to 5 and even then, not every week.
The only days open for overnight contact are Friday and Saturday, on the nights and days that my wife knows I work. Her actions have the effect of doubling her maintenance payment, and more importantly, she is reducing my contact by stealth!
Now, that doesn't mean I don't see my children, I collect them from school and take them back to their mums every Wednesday night. The cost of this is greater than having them overnight. I have tea out with my youngest whilst waiting for the eldest to finish after school club at 6pm (which mum insists on the after-school club) with a demand that the boys must be back at her house for 6.30. I see my eldest boy for a precious 30 minutes, which is confined solely to the car journey home.
When looking at the overall picture, the CSA doesn't consider the costs of seeing your children, only the cost of overnight care, which is stupid. So we have a system that favours the resident parent, rewards the breaking of a court order resulting in them being allowed to abuse the system and benefit from it. When I have pointed this out to the CSA, they say they expect a percentage of people to be on the wrong side of things but they have to have a system that works for the majority.
I find this strange as I thought we had a system that should put the needs of the child first, allowing them regular contact with both parents promoting joint parenting; not a system which allows a resident parent to dictate terms and defy court orders for personal gain.
I hope the law changes soon.
'til next week
Marc
The views expressed in this blog are solely those of the blogger and do not necessarily represent the views of Dad.info.