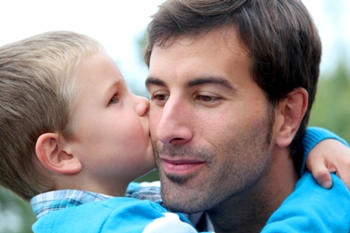 As a parent, as far as how I feel about my children goes, it's probably how most parents feel about their children; we love them unconditionally, we want the best for them and we generally want to protect them from harm.
However, as parents, we also have to recognise and reflect on the fact we don't always have positive feelings towards our children. These negative feelings may consist of mild irritation, anger, disappointment, to name a few. In the extreme, these can be very disruptive, if not managed. Today I want to reflect a little on a feeling I had last week toward my children… resentment.
The fact I recognise it and think about it, is a positive. I would encourage all parents to occasionally reflect on what your feelings are, be they positive or negative. It's good to try and understand them, and accept that many are natural.
The resentment was born out of my reaction to something beyond my childrens control – invitations to parties and to friends for sleep overs or tea. If your child is lucky enough to get invited to birthday parties or on trips with friends, it should be a good thing. However I had two, one for each child, on different days of the same weekend, my contact weekend, both meant a trip back to the child's house and beyond – a round trip of about 140 miles. This, on a weekend where I know I am tight for money for food let alone the petrol for 240 miles extra, and the added costs of being in an area with the other child for four hours, and having to do lunch out etc. It makes it is very difficult. My ex is not very accommodating, making it my choice, my cost and my disappointment with the boys. I became annoyed that their social life was interfering with OUR time, resentful of the inconvenience, and the social popularity my boys have that I don't have, and that was just for starters!
After that weekend, my eldest over half term spent most of his time with me watching catch up on iPlayer and a DVD or two, removing himself from 'us' time. SO, I found myself become resentful that I was managing my time to be with the boys, having hassle from the ex to do certain weekends and then finding that actually, on this occasion, the boy's social lives had to come first. I felt resentful that I didn't come into the equation.
As a dad, don't we expect this? As a non-resident parent, it becomes something else; it felt to me more like they would rather be with others than with you. Now on reflection, I recognise this isn't the case, I understand that as a child I lost out on events, I gave up cubs because mum picked us up on a Friday and that meant I gave up cubs because I wanted and extra hour or two on the weekends with her. I don't want my children making that choice and in trying to please them, I found myself a bit resentful.
But if my aim is to have happy children who enjoy being with me, and at present their happy is doing things I find isolate me, whilst I may resent part of it, I am fulfilling a longer term objective.
I have come to realise that whilst I want to see as much of my children as I can, sometimes- less is more. They will make the choices they want for their own reasons. If they choose to go to a friend's party, an afterschool club or sit in and watch DVDs as opposed to helping walk the dog, I have to remind myself that if I am giving them freedom to grow then occasionally I won't like their choices and whilst that hurts in the short term, it is going to be for the best longer term.
For me, the scary thing was feeling resentful, but in taking time to think about it and reflect, I saw past it and it in-turn passed. I suppose as parents, we will feel negative emotions at times, it is the ying to the yang; and we can ignore it and sweep it under the carpet, or we think about it and use it to discover more of who we are as parent. After all, it is a job with no manual and sometimes the only way to deal with a problem is to sit down have a cuppa and just reflect on it for a while and to meet it head on.
'til next week,
Marc.
The views expressed in this blog are solely those of the blogger and do not necessarily represent the views of Dad.info.