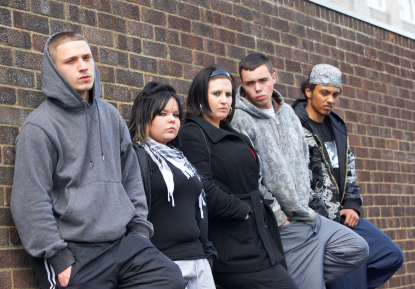 Every parent fears certain things for their children; whether an unwanted pregnancy, drugs or similar. For me, it is smoking.
I teach judo in a number of schools, one is a sixth form college. Last week as I was getting in my car at lunch and noticed over one hundred and fifty 16 to 19 year olds smoking in the smoking area. I was shocked, so much so I counted them. I started to wonder why in a state educational establishment smoking was allowed. Where 'stop smoking' posters are slapped on walls and laws enforced banning smoking inside, but then for so many smokers to drift from place to place that inevitably create secondary smoke anyway.
In my professional life, I have seen the effects of COPD (Chronic Obstructive Pulmonary Disease) which is a major burden on the NHS that has a devastating effect it has on people. I was interested in the discussions this week in the House of Lords looking to make smoking in a car with children in it illegal too. It is already illegal to smoke whilst driving, but it is something many smokers ignore. As a parent, I know what it's like being brought up in a house where someone chain smokes. I was of a generation where tobacco advertising was predominant and James Dean in 'Rebel without a Cause' was the coolest character you could be. So how do you deal with the rebelling child or broach the subject about not smoking? I can smell smoke on people and my boys will never get away with smoking, but as a parent should we just see it as a stage, a rite of passage or do we say they should not but know it will be a trigger or flash point.
So we talk with our children about the reasons people smoke, the dangers and the costs. I talk about how I grew up in a house with a smoking parent and the affects it had on me, and still does. The chance to use a news story to engage with children to me ideal, but the fear is too much negativity will make it something they want to try. Regardless of the topic, every parent has one of two things that will scare them; they are the things I think we worry about most. If we trust our children as they grow up, along with being open and honest with them, we shouldn't really have to worry about them, but in my experience, we still do.
My boys are sensible as 11 and 6 year olds go, but who knows what puberty will bring, they could end up in 'that' smoking area. I pray and hope I can prevent that from happening, but will also be mindful of the fact that not all choices they will make are ones I will agree with.
'til next time,
Marc
The views expressed in this blog are solely those of the blogger and do not necessarily represent the views of Dad.info.