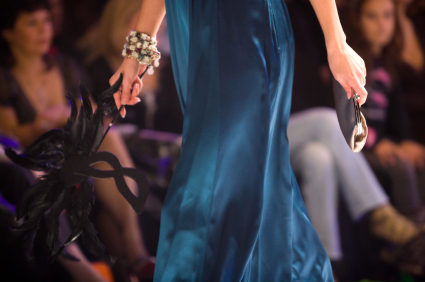 Each morning, full of hope and vigour I burst into my daughter Meri's room to get her up and to start a new day. We share some light conversation mostly about whether I should turn on the light and whether little Tigger has slept well. So good so far, but it's when we get to the actual business of getting up that the problems start.
Firstly, Meri refuses to come out of her sleep suit. I think because she is warm and snug in her lightly quilted all in one blanket she hates coming out. So, firstly I ask. Then I cajole. Next I insist. And finally I use brute force to get little madam physically out of bed.
Next comes the real battle. Now, I don't consider myself to be a Coco Chanel but I don't think I am bad at picking out outfits for my kids. I usually take into consideration factors like what clothes are clean, what the weather is like, what we are doing that day and what will look good. Meri, however, disagrees. She thinks I have the sartorial taste of Dame Edna Everage crossed with Geoffrey Boycott.  I am savvy to this and trying my best to be Gok Wan, I offer her a range of flattering and innovative items that will make the best of her looks and toddler figure. None of this works. Every morning she wants to wear what she wants to wear. This never bears any relationship to what is practical or clean and if her owl or Tigger tops aren't available all hell breaks loose. Heaven help me – she's not even two years old!
This afternoon, we reached a new nadir. Before going out in the buggy to drop Arun off at his pre-school, she insisted that we should change shoes from her purple trainers to her red buckle shoes. It's bad enough that we have to fight about clothes every morning without introducing intra-day wardrobe changes.
Does this behaviour remind you of anything? Linda Evangelista once famously remarked that she would not get out of bed for less than ten grand. I fear that I might have a little fashionista on my hands. I am doomed. By the time she's three I will have to have a subscription to Paris Vogue (Sorry – London Vogue is just too chavvy), a walk in wardrobe added to her room and another mortgage to pay for her blossoming tastes. Well, as long as my little angel is happy…
My wife says that Meri's got me wrapped around her little finger but I don't know what she could mean.