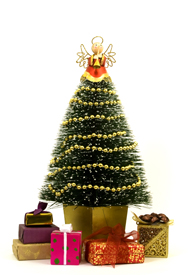 Christmas is a difficult time. Families and people who don't see much of each other all year are forced into close proximity for several days. Add too much food and perhaps a little too much drink and it can make for an explosive combination. Many of us will have had guests staying or will have been guests ourselves and this can perhaps be the most stressful experience of all.
We here at Dad.Info are keen that your Christmas and New Year should be a good one. Key to improving any experience is to get good quality feedback. And so, we have pulled together a comprehensive survey that you, and everyone you shared the festive season with, can complete to benchmark the quality of the overall experience and suggest some pointers for improvement next year.
Which of the following phrases best describes your experience:
Q1 The quality of the food
A feast fit for royalty. Her Majesty herself would not have eaten better.
OK
Was it really necessary to cook the Turkey in a nuclear reactor and to put the sprouts on twelve days before Christmas to make sure that they were mushy enough?
Q2 The quantity of drink consumed:
If you call two bottles of lukewarm Blue Nun drink then that says it all
OK
I can't quite remember how I got to wake up in that laundrette in Budapest but I do remember having wee drink at about 11am on Christmas Day
Q3 The warmth of the reception from the hosts was
Warm, convivial and welcoming
OK
I would rather stay in Hanoi Hilton circa 1967 than visit your house again
Q4 The quality of conversation
Wide ranging and knowledgeable. It was like sharing a table with Einstein, Gandhi and Fry.
OK
I would rather sandpaper my scrotum for half an hour than listen to you bang on about politics for another second.
Q5 Behaviour of children
Like the best bits of the families from Mary Poppins and the Sound of Music rolled into one
OK
I would rather face Genghis Kahn's Mongol hoards than take your children to the park.
 Q6 Behaviour of guests
A joy. Having you visit enriched my life. Thank you. I will remember the experience forever.
OK
Being in a room with you was like being trapped with a syphilitic warthog on crack. Never, never, darken my door again.
Simply fill out the survey and share it with your loved ones. We guarantee that next Christmas and New Year will be nothing like the one you've just had.