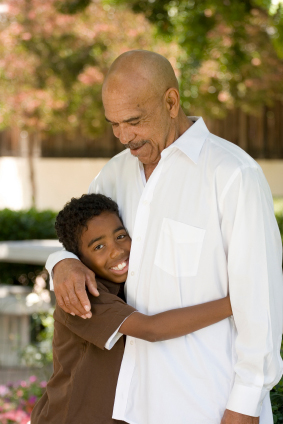 I was standing in a crowded pub with an ex-work colleague, Andy. We were surrounded by people, the vast majority of whom were a good deal younger than us.
"So how old are you now?" Andy asked.
"Er, ah, errr," I stuttered. It wasn't that I was ashamed, or embarrassed by my advancing years. The truth of the matter was that I had forgotten. Could there be a more damning illustration of getting on a bit?
"Forty-three!" I blurted out, delighted with myself that I had finally worked it out (not remembered – worked it out).
"The thing is," Andy continued, "as you get older you pick up more injuries." Andy like me made an effort to stave off the ravages of time by keeping fit.
I nodded knowingly, sipping my beer remembering the pulled hamstring I had picked up last year whilst foolishly trying to do some uphill sprint training.
"And I've found that all of a sudden my legs have gone," I added, "Two years ago I used to be able to knock out 8 minute miles without too much effort. Now I can't get anywhere near that." Another sip of beer and a wistful memory of running gracefully and gazelle-like along the riverbank, my now extinct luscious locks flowing in the wind behind me.
The following day, I went out for a walk in the park with my wife and kids. Both of them have just had birthdays and are now 6 (Arun) and 4 (Meri). Like many fathers, I can't believe that they are growing up so quickly. It seems only yesterday that I was cradling little Meri in the hospital.
She raced ahead on her balance bike. As she did, she called behind her, "Daddy, daddy, come on! You run along beside me."
My hamstring was still a little tight from an overly energetic run I had done the day before. "I can't run alongside your bike, Meri. Daddy's getting old."
Meri stopped and waited for me to catch up. "Ahh," I thought, "what a sweet girl."
She looked a little annoyed at me and then came right out and said it, "Does that mean you're going to die soon?"
It seems I was wrong; there clearly could be a more damning illustration of getting on a bit.
The views expressed in this blog are solely those of the blogger and do not necessarily represent the views of Dad.info.