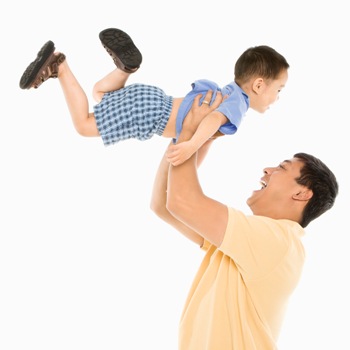 The late afternoon was bathed in the warm, hazy sepia sunshine that populates memories. I was riding my newish bike around our small garden in a small circle, struggling to balance in the restricted space.
---
I heard my father calling from the kitchen, "Mrunal, come here."
I dropped my bike in the yard and scampered up the stairs to the kitchen door. My father, thick set and smiling was sitting on a chair in the tiny kitchen whilst my mother made up after the evening meal.
My dad reached into his pocket and pulled out his wallet. After some rummaging he handed me a crumpled five pound note. "Here," he said. "For your birthday. Go out with your mum tomorrow and buy yourself something."
My eyes grew wide with excitement. It was the 27th September 1977, two days before my seventh birthday and five pounds was a king's ransom. "Thanks dad!" I said and pocketing the five pound note and turned to get back to the bike in the garden.
As I turned to go, my father caught my arm. "Come here," he said ruffling my hair. "Now you be a good boy for your mother. You look after her." I nodded and scurried away, delighted with my good luck.
I never saw my father again.
That night, a policeman came to our door. I remember the banging in the middle of the night. I remember muffled sounds as my mum and my older brother got up and went to find out what was happening. I remember tears and hearing the words, "It can't be true. There must be some mistake." I remember knowing that something was wrong and asking what it was. I remember being told to go back to sleep.
My father was working the nightshift at a local factory. He had died of a massive coronary at around 2am in the morning. I think that was probably the most important event in my whole life. The premature and shock death of my father shaped me more than anything else that has ever happened. At the tender age of six, I didn't miss him, I didn't know what I was losing but that absence, that loss has entered every fibre of my being. Good and bad, I wouldn't be the man I am today had it not been for the events of the 27th September 1977.
A few weeks ago, I was talking to my four year old daughter. "Does everyone have a mummy and daddy?" she asked.
"Yes," I responded. "Everyone has a mummy and daddy."
"Where is your daddy?" she enquired, having figured out which of her grandparents was missing.
"My daddy died a long time ago."
"Oh," she said, taking it in. "What was your daddy like?"
"Ah," I said, "What a good question. To tell you the truth, I'm not the best person to ask. Why don't you ask granny next time you see her?"
When, two weeks later, granny came to visit, my daughter did just that. As they sat down to talk about my daughter's grandfather and my mother's husband, I could see the pride and the tears contending for position in my mum's eyes.
Mine too.
The views expressed in this blog are solely those of the blogger and do not necessarily represent the views of Dad.info.