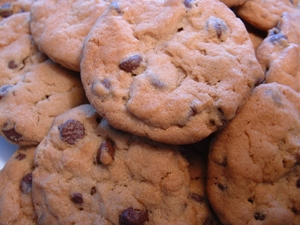 An excited Meri burst into the bedroom of our holiday cottage last Saturday. "Winnie the Pooh clock says it's time to wake up!" she chirruped far too enthusiastically for seven thirty on the second day of our holiday. (For those of you aren't regular readers, my three year old daughter, Meri, has a Winnie the Pooh alarm clock that changes from night to day scene at 7.30am to let her know that she can get up and find Mummy and Daddy.)
Seeing as we were on holiday neither Clare nor I were mad keen to start the day quite yet and so I cunningly suggested, "Meri, why don't you go and find Arun."
Meri took the suggestion on board and decided that it had merit and toddled off to her brother's room. After struggling with the door knob for a minute or so she finally got it open and went in. Arun, 5, has cerebral palsy and autism and for this reason, when we are on holiday, he sleeps in a pop up tent pod that is zipped up for his safety. I could hear conversation between brother and sister and some rustling of the fabric on the tent. Then the sound of a zip.
Moments later Meri emerged into our room again, "I got Arun up out of his cot." She beamed an enormous smile, immensely proud of her achievement. But it didn't end there, "I took Arun's sleep suit off as well."
And she was right because hot on her heels, little Arun toddled into our bedroom, proceeded to climb onto our bed and start to bounce.
Clare and I were amazed. "All we need to do now is teach her how to get his breakfast and we can have proper lie-ins," I chuckled.
Later that very day, we had just given the kids their tea. Pudding was chocolate chip cookies from the lovely Dorset bakery just down the road. Again, because of his disabilities Arun is only just learning to eat solid food (up until recently, everything has been pulped and pureed). So, Clare, Meri and I made a big show of eating and enjoying our cookies at the table in front of Arun in the hope that he would pick his own up and start to munch away.
"Want to go in the garden!" demanded Arun showing no interest in the food in front of him or what the rest of the family were doing.
Not being one to give up so easily, Clare broke off a chunk of her cookie and put it to Arun's mouth, "Arun, do you want some of mummy's yummy chocolate chip cookie?"
"No!" came the emphatic answer with a firm shove to push the cookie away from his mouth.
"Do you want some of Daddy's cookie?" I asked, leaning over the table to offer him some.
"No!"
Clare and I shrugged. Our little experiment had failed. We weren't too perturbed. Every bit of progress Arun makes has many false starts.
However, we had given up too soon.
"Arun, would you like some of Meri's cookie?" A little voice piped up. Meri had gotten up, out of her chair and was standing next to Arun. She held some cookie in her hand and put it next to his mouth.
"What a good girl," said Clare, "Meri, we're very proud of you."
Completely unprompted, my daughter had stepped up to try and help her needy elder brother. We were bowled over by the empathetic and loving nature of her gesture.
Arun agreed. He took a bite of his sister's cookie.