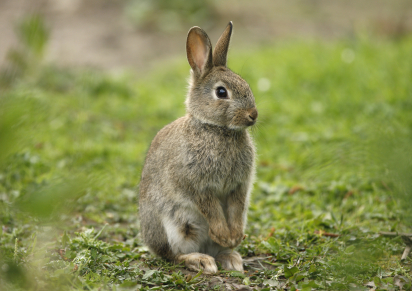 The sun was shining. Arun was grinning from ear to ear as he hid behind the wooden posts.
"Peek-a-boo," he shrilled before disappearing off to hide again.
The day was picture perfect: my two beautiful children were happily running around the local country park enjoying the simple things in life. Little did I know that things were going to turn nasty and that I would be required to step up and be the hero that every father sometimes needs to be.
We were playing hide and seek around a maze made up of old wooded railway sleepers. The children were scampering around happily and chasing and hiding from one another and from me. After about 20 minutes of this we decided that we would quit the maze and head into the wooded areas of the park in search of rabbits.
Off we went, leaving the maze behind us. As we approached the woods, Meri squealed with delight. He little face lit up like a firework – eyes wide with wonder and her little finger pointed to a spot about forty yards away.
"Wabbit!" She squealed, "Bunny wabbit!"
She was right. There in front of us was a plump looking rabbit lying down in the grass next to the wooded areas.
"Go on Meri," I said, "Go and have a closer look." I waved her towards the cute bunny.
Meri excitedly scampered off towards the rabbit. However, as she got to within 20 yards, the rabbit became aware of her presence. It pricked up its ears and then sat up on its haunches looking at Meri. Meri stopped dead in her tracks. A look of terror swept across her little features and she glanced at me, glanced at the rabbit and then ran screaming towards me, absolutely terrified. The rabbit did exactly the same thing but in the opposite direction.
By the time she reached me Meri was distraught. She had real tears streaming down her face and I swept her up and held her tightly. It was at this point that I uttered the immortal words
"Don't worry darling, don't cry." I said in firm, authoritative, reassuring voice, "You never need be scared of a bunny rabbit whenever Daddy is here."
The thing is, at that moment, I meant it. Meri was so upset and I wanted to let her know that one of my main jobs as her Dad was to protect her – from everything including bunny rabbits. It was only later that I realised exactly what I had said.
I think I might get the Victoria Cross for this.