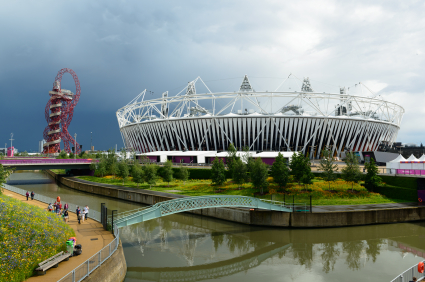 So far it's been an incredible Olympics, that has created its fair share of memorable moments. As I write, team GB has 18 gold medals and counting. However, despite the achievements of the world class athletes on the global stage, the London Olympics will always play second fiddle to Beijing for completely personal reasons.
Four years ago, Arun was nearly six months old and after being born so early and so sick, we were finally making preparations for him to come home. We had just been transferred from the intensive and special care neo-natal units in University College London Hospital to T11, the paediatric ward. Arun's small but pleasant room enjoyed a stunning vista from high above the Euston Road. We could see across North London towards Hampstead Heath, Harrow on the Hill and the new Wembley Stadium.
We were spending three weeks in T11 being trained on how to care for Arun. He still required oxygen 24 hours a day and he was being fed through a nasal gastric tube. He weighed in at a still tiny 6 and a half pounds and could barely move. His lively eyes, though, gave us some indication of the delightful, gregarious boy he has gone on to become.
There was a tiny little hospital TV in the room, the type that most patients have to pay to use. But because we were on a children's ward, we got free pictures of BBC1 and the children's channels. Arun had not yet discovered the freewheeling joys of Iggle Piggle and so I was able to watch the Olympics.
As a sports fan, I will always remember the GB men's coxless fours powering to victory, Victoria Pendelton's magnificent ride and Usain Bolt's truly mesmerising 100m saunter to the line. What made all of these moments truly remarkable, what etched them indelibly into my memory, though was the fact that I had my son sitting on my knee as I watched.
As I marvelled at the Olympian feats performed in the Olympian ideal over the last couple of weeks, I couldn't help but think how far Arun and we as a family have come in the last four years. Arun has achieved more than we could ever have hoped and has endured hardships that would make elite athletes baulk. Arun will never excel at any sport but I don't think anyone would deny that he's a champion in his own right.