Meri, my 4 year old came in through the door after a busy day at reception.
"I want to make a book," she said.
"A book?" I asked. A little puzzled.
"Yes, I want to make a book."
So, off we went to the conservatory and got a few sheets of paper out and she started drawing and writing. About 30 minutes later, she had written her first book which we publish with great pride below.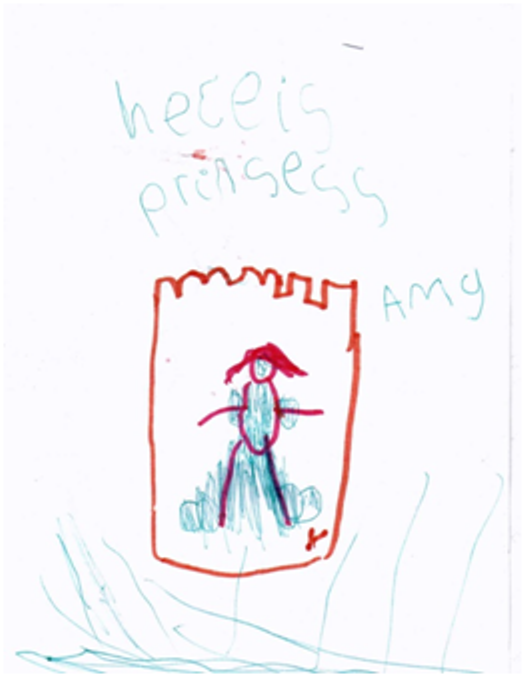 "Here is prinsess Amy"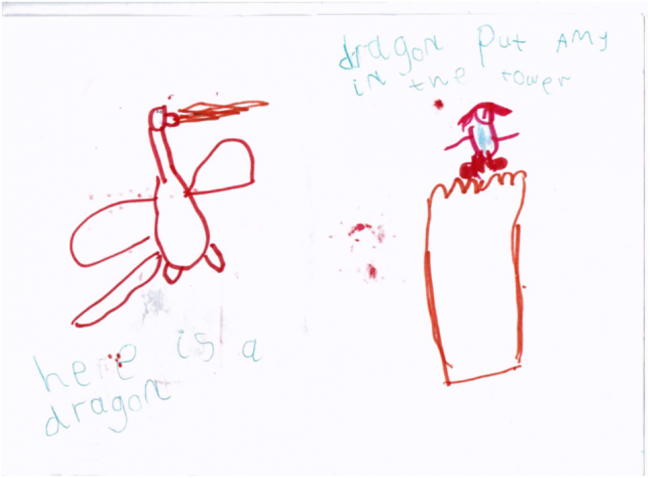 "here is a dragon" "dragon put Amy in the tower"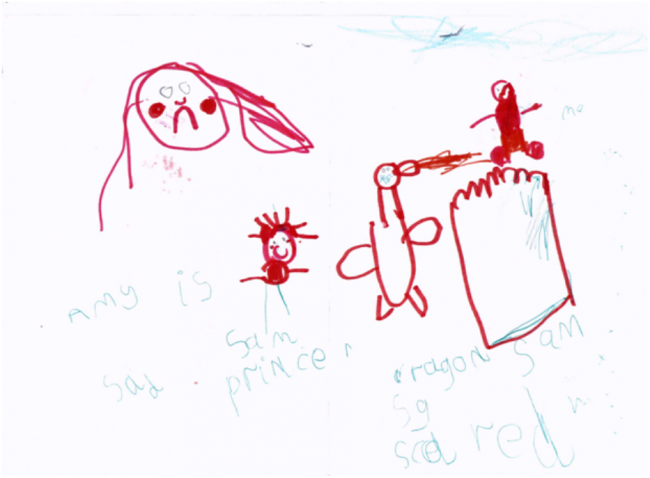 "Amy is sad" "prince Sam" "dragon scared Sam"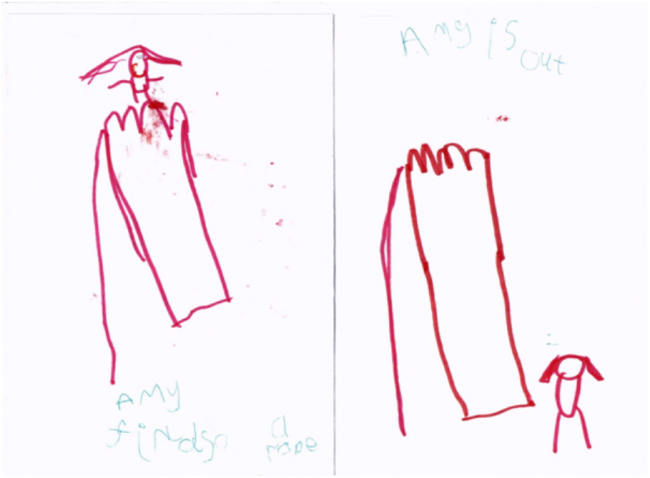 "Amy finds a rope" "Amy is out"
The next day, she very proudly took her new book into school to show her class teacher.
"What did you think of it?" I asked as I picked Meri up that evening.
"Brilliant!" said her teacher. "We loved it! I especially loved the unexpected twist half way through."
"Yes," I said. "I was groaning when Prince Sam appeared on the scene. I thought: it's another typical damsel in distress that needs a man to save her."
"Oh no!" said her teacher. "Girl power!"
The following day Clare and I were sitting down after putting the kids to bed and Clare was flicking through the newspaper.
"I see that Harper Lee is publishing a sequel to 'To Kill a Mockingbird'" Clare said.
"She doesn't stand a chance in this year's Pulitzer prize though," I responded, "Meri's got that one sown up."
The views expressed in this blog are solely those of the blogger and do not necessarily represent the views of Dad.info.