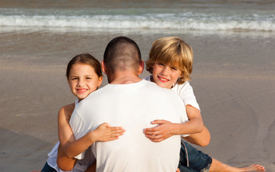 There is no nice way of putting this, but I inhabit a world where children die. Last week, a beautiful little girl I know aged just twelve tender years old passed away after a long illness connected to her disabilities.
When all of us become parents, few of us ever imagine that we will outlive and have to mourn our own children. However, that is the reality that all too many parents of disabled children face. At least once a year, a child we know loses the fight for life.
Sometimes it is the disability itself that leads to the death. Some children are born and their very condition means that they are likely to be life limited. Others develop complications connected with their disabilities which wear them down. Sometimes, it is something incredibly mundane and everyday that overwhelms them – infections and viruses that most children shrug off can be fatal to children whose immune systems are run down by constant medical interventions or an inability to eat normal foods.
However, the fact that the risk of your child dying is greater does nothing to dampen the loss when it finally happens.  The sense of grief, heartbreak and emptiness we all feel can at a child's passing can but be a fraction of what their parents must experience.
Moments like this give us cause to reflect. We all know that our children are the most precious things in our lives but like most people I sometimes forget. When you've had a hard day and your little one is giving you hell, it is all too easy to lose your temper at them. In the hustle and bustle of modern life, it is all too easy to forget to prioritise that crucial hour a day that you promised you would spend focussed completely on your children.
However, tonight, take a moment and make sure you spend that hour with your child. Give them a big hug and remind them how much you love them. Because, somewhere, there will be a dad who wishes he could have another hour with his child, who would give everything he has to spend another precious sixty minutes laughing, playing and holding the most precious thing in his life but knows that he never will.