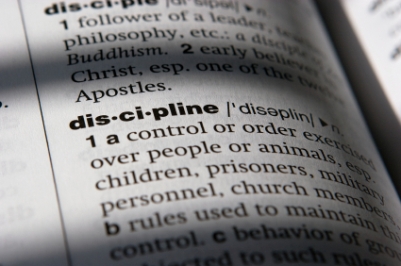 Arun was playing up. He didn't want to complete his shape sorter puzzle.
He moaned, he tried to pull away but I was insistent, "Arun, you've got to finish this game before you move onto the next thing.
More wailing but I was still insistent," Arun, Daddy has said we have to finish the puzzle so we're going to finish the puzzle."
My Mum, who was visiting, watched me and remarked, "You're like your Grandfather. He was very strict too."
This caught me off guard. I had never thought of myself as a disciplinarian. I preferred to think of myself as a caring, sharing, fun loving role model. Turns out I was more Victorian Dad than Sixties Beatnik.
There are as many different philosophies of parenting as there are parents and none is right and none is wrong. However, I am a great believer that once you have set boundaries and rules you must stick to them, otherwise my little monsters will exploit every chink and weakness. I am just about holding things together and the last thing I want is my toddlers thinking they can get their own way if they kick up a fuss.
My philosophy is clearly rubbing off on my kids too. Yesterday, Meri was having one of her all too frequent tantrums Arun looked over at her. Then he looked at me and with an expression of ennui much older than his tender four years said, "Meri in the cot!" and turned back to the book he was playing with. Arun knows the system too well, If Meri misbehaves she is put into her cot for a few minutes until she calms down.
Today, as we were all walking down the road to the car holding hands, Meri decided that she would make a break for it. Clare caught her and was in the middle of telling Meri off when Arun piped up, "Say sorry Meri!" Again, he was right, whenever one of the kids does something naughty they have to apologise before we move on.
Poor Meri, however, isn't at the bottom of the hierarchy in our house. That dubious honour falls to her cuddly toy, Little Tigger. There are times when I am not sure what Little Tigger has done wrong but it is pretty clear that he has been very naughty indeed. Meri will sit him on the floor, stand over him and wag her finger at him whilst saying, "No! No! Naughty Tigger!"
I have no idea where she learnt that.
I'm afraid I might have turned into a caricature of an authority figure: predictable, inflexible and boorish. I suppose I'd best go sit on the naughty step for a little while, think about my behaviour and then apologise to my poor children.