Humorous book written by a dad
🙂
The clock ticks fast once you have kids and the older your kids get the faster the clock ticks, it ticks faster and faster every day and time whizzes by at an alarming rate. Another birthday - gone, another Christmas - gone (Another grand on presents – gone!) and before you know it, another year's gone. Then all of a sudden, in what seems like the blink of an eye, your kid's childhood has gone too and they're no longer kids. It zips past: Born - Nursery - Primary school - Secondary school - Sixteen - Over - ...... and so are your days of being a [censored], which no doubt your kids will be mightily relieved of!
Hello everyone,
How true those words are!
I'm new here and the above is from a book I came across by accident on Amazon and I was wondering if any of you are familiar with the author, Nick Fisher or if he's a member on here/does he do blogs?
I've never actually heard of him before, though he's a dad of two girls and his book (My Dad's A [censored]) is one of the funniest books I've read. There were also some photo's at the back of it and being a dad of two girls myself one in particular made me laugh. You may or may not have already seen it but I've attached it from the book below - I'm thinking of getting it enlarged and putting it in my front window. Lol! Apparently the bloke he's with is someone called Dave Courtney (I didn't know he was either until I Googled him)
It's a funny book and although a little bit near the knuckle, most Dads will relate to it. If you haven't read it the link where I found it is below and if anyone has read it, did you find it funny?
https://www.amazon.co.uk/Nick-Fisher-Books/e/B017RC4XIS/ref=dp_byline_cont_book_1
Cheers all, Jim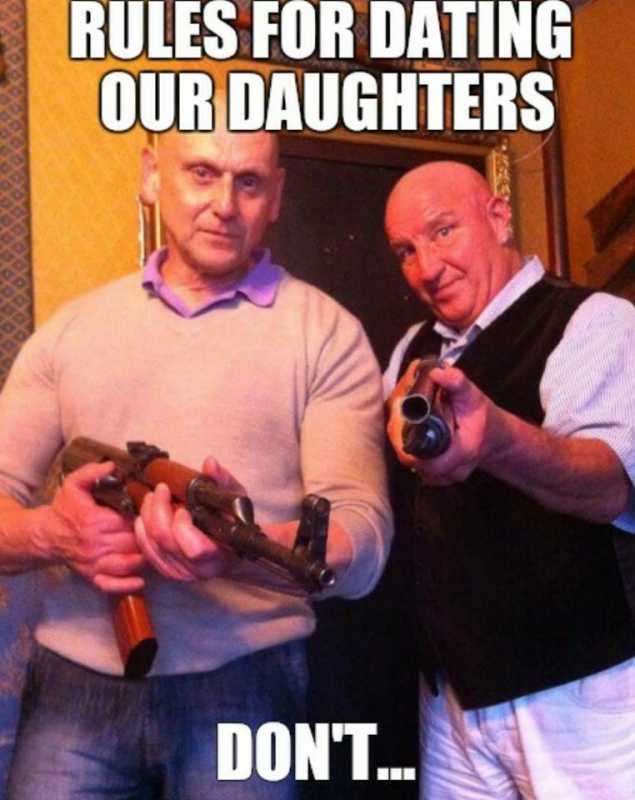 Topic starter
Posted : 17/12/2016 7:26 pm