Every month our resident counsellor Debbie answers a question from our readers. This week she advises a dad how to approach embarrassing growing-up issues with his kids: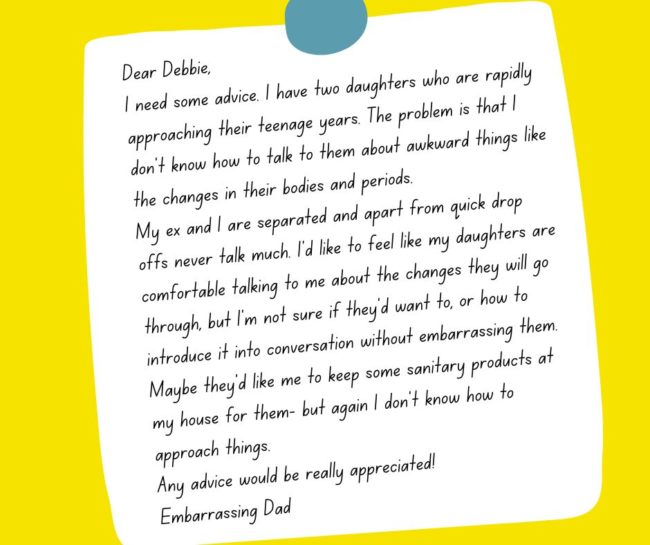 Dear Embarrassing Dad,
You sound a great father, who really wants to do your best for your girls.
Every teenage girl is different. Some would feel too shy or embarrassed to talk about this, whereas others may feel ok and are happy to discuss this with you.
I feel the most important thing here is to be guided by your daughters. I do feel having a supply and selection of sanitary products at your house is a good idea. This may also lead into a conversation with them about this, or you could write a short note to them saying you are there for them, to support, to listen and help them in any way you can. You could leave the note with the sanitary products. This way they know you are there for them and saves any potential embarrassing conversations or awkwardness on your part or theirs.
Debbie