After parents' separate, many of their children grow up without serious problems, to enjoy much the same quality of life as children whose parents stay together, but for the others the future isn't so rosy…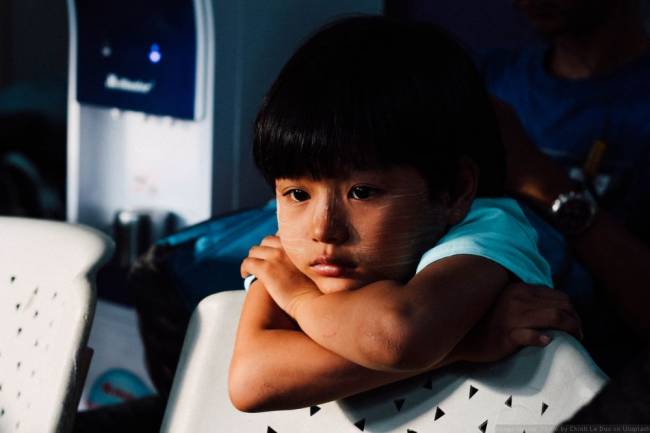 Professor Michael Lamb, Professor of Psychology at the University of Cambridge and the world's foremost authority on children's relationships with their fathers, explains:
"Where parents stay together, 15% of their children will grow up with serious problems. When parents separate, that percentage doubles".
Ten golden rules to protect your children from the affects of separation
"There are five important factors that predict whether children will, or won't, 'survive and thrive' after their parents' split" he says.
The quality of their relationship with their mother (in 9 out of 10 cases they'll live mainly with her)
The quality (not necessarily the quantity) of their relationship with their father
How much and how viciously the adults continue to fight
How financially well off the families are
The child's individual temperament
Given that 'relationship with dad' is one of these Top Five…
What's likely to undermine its quality?
1. Dad becomes a companion/friend rather than a parent
Fathers need to continue to do 'parenting work' such as setting boundaries, and maintaining discipline, as well as being warm and loving. When this does not happen, they lose their role, and the relationship with their child suffers.
Separated fathers: how often do they see their children?
2. Contact is rigid and not appropriate to the age of the child
Much of the parenting of babies and toddlers happens during the night – so overnight stays are key. For teenagers who want to spend the weekends with their friends, mid-week stays may be a solution.
Any child may want short-term changes to contact patterns, and the parents need to be flexible. Otherwise contact will be strained, and the father-child relationship will be at risk.
3. Conflict continues
It's common for high conflict at the time of the separation to subside – and this is great for children. It's when it goes on and on, year after year, that the child and their relationship with their dad (and often with their mother, too) suffers.
Handovers and making arrangements may be fraught, angry, even violent. And the worst effects on children are often found when they know their parents are fighting over them.Interestingly, the "interventions" that can help children survive and thrive after their parents' break-up are the very same initiatives that are likely to help maintain good quality in the father-child relationship.
What's more, it's not rocket science or even very expensive to help most parents achieve these better outcomes for their children.
Communicating with your child's mother
Separation Classes
These can be held within the court system or in the wider community – in schools, Children's Centres, community spaces – to reach the 90 per cent of separating parents who never get near a family court.
These classes can reach a large number of parents, and encourage them to consider their children's position, and what they need and want.
Such classes also help warring parents understand where each other is coming from, and give them strategies for reducing or avoiding conflict.
The classes can be facilitated by relationship counsellors, mediators, family lawyers and parenting professionals. When parents attend, they often really value them.
Emotional support
Parents need to feel they have someone to turn to. The UK does NOT have a culture which encourages separating parents to address their emotional needs and those of their children by accessing relationship support services.
The UK system is also distinct in that, during legal processes, the relationship between the two parents is not the central focus in reaching a good arrangement for children.
Clear Court Orders/Private Arrangements
Private arrangements (made by the separating parents without professional help) to work out child support and contact sound a sensible way forward, but – sadly – are often too vague to work. Or, when tested by a short-term change in arrangements, or by a disgruntled child, can fall apart – and never recover.
All private arrangements should contain a clear default position, which both parents agree to, and can fall back on if a dispute arises. This does not need to involve court professionals, but parents may need help formulating these arrangements. Speedy and easy access to dispute resolution: going back to court is time-consuming, and rarely leads to good outcomes.
When disputes arise, parents – whether they've been to court or not – need quick access to help to prevent conflict becoming entrenched. In some parts of the US, 'parenting coordinators' support separated parents in resolving disputes that affect their children.
Neutral 'handover' sites
For parents who just can't stop fighting, a neutral handover place can help – one parent drops the child off, and the other picks them up some time later. This avoids a 'flashpoint' situation. Schools and Children's Centres should positively facilitate this and will need to think carefully about what's needed, such as lockers where 'handover children' can keep their stuff . . .
{loadposition article-advertise}