You've already talked to your children about Corona Virus. Like me you may have talked about why they can't go to school, play with their friends or go to the hospital to hug grandma. It wasn't easy but they're better prepared because of you. Now you must address another global threat… racism.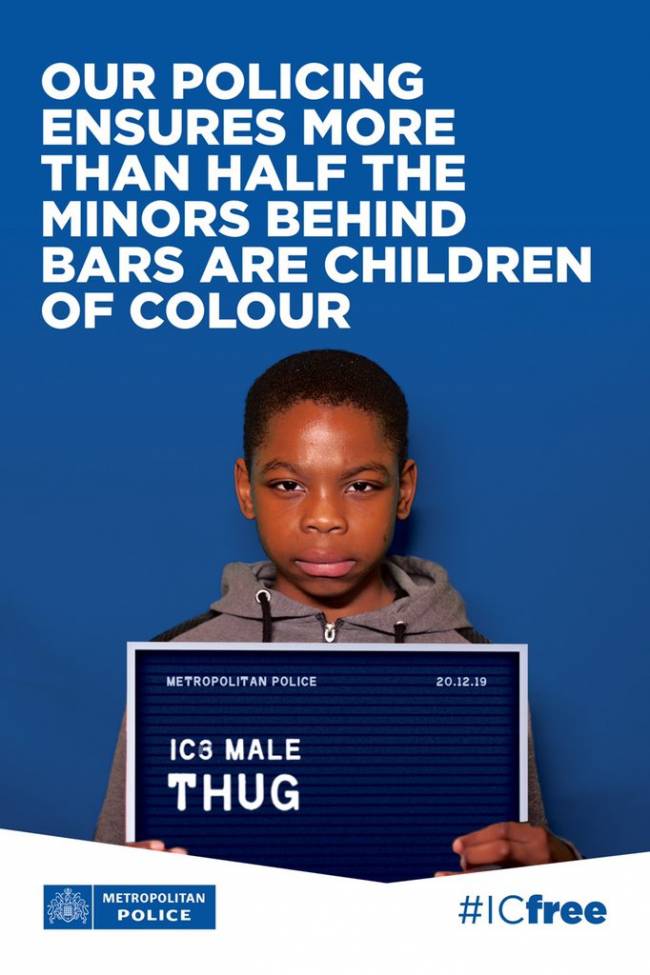 picture from a campaign by @ICFreeUK
"That's not a chip on my shoulder that's your foot on my neck" – Malcolm X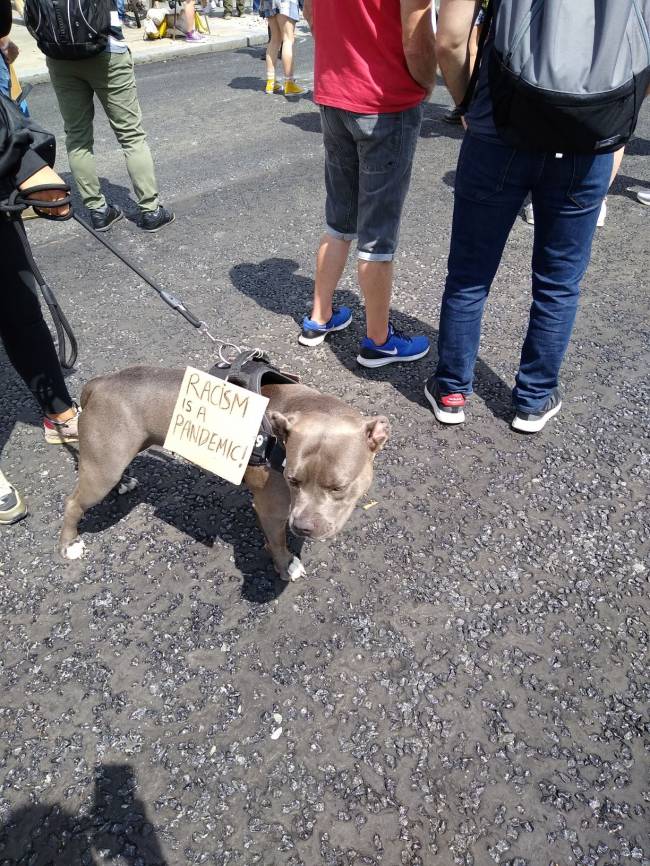 "Racism is a pandemic" sign on a dog at a Liverpool Black Lives Matter Demonstration
Edward Colstan's Statue
You may have seen videos of Edward Colstan's statue being torn down during the Black Lives Matter demonstration in Bristol, if not, you will have probably seen the murder of George Floyd that sparked anti-racist events around the world. The statue was thrown into the sea by demonstrators after officials repeatedly passed up opportunities to remove the figure responsible for the enslavement of over 80,000 people, with 20,000 African men, women and children dying while packed below the deck of his ships. Statues are not a substitute for a balanced education (there are more statues of goats in this country than women who aren't royal).
Slave owners were compensated with millions of pounds during abolition in British colonies in the 1830's, the billions it cost the British Treasury meant that they paid the banks back through your taxes until 2015. The legacies of slavery were not just financial, as stereotypes of enslaved people still persist today through bias including that Black people are viewed as threatening. The foundations of our education and institutions were unfair and institutional racism today often results from us being unable to untangle this, however well meaning individuals may be.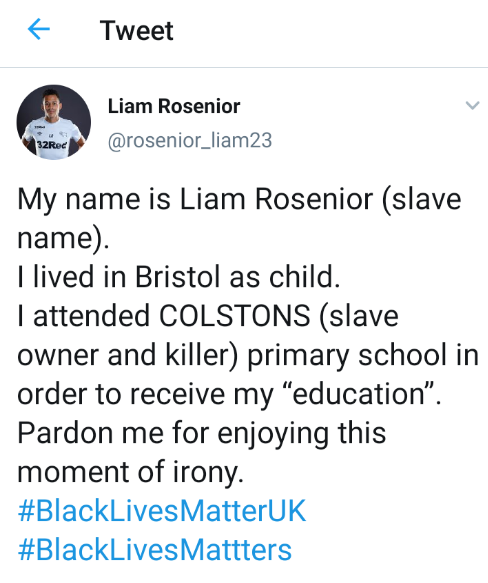 Tweet by Footballer Liam Rosenior
We shout Black Lives Matter, because all lives cannot matter until urgent threats to those lives most at risk are protected and respected. We are relying on a cruel system to reduce cruelty. Calls for defunding/abolishing the police may seem unimaginable to you. But your child has limitless imagination and they may be able to see a world where their mistakes may benefit more from a properly resourced teacher, social worker or health care worker than a heavily armed police officer.
"In a racist society it is not enough to be non-racist, we must be anti-rascist" -Angela Davis
Below is a series of tips for teaching about historic racism that I have found effective tools when teaching about the legacies of slavery, as well for parenting. They are by no means complete and you know your child best, but this could be part of your preparation for discussions.
"Do the best you can until you know better, then when you know better, do better." – Maya Angelou
1. Acknowledge that this is difficult and emotional for everyone. Consider your own relevant and potentially traumatic experiences. This can provoke a variety of responses and will require a sensitive approach. Create an atmosphere of mutual respect and trust for each other and the content of the discussion.
2. Language. Consider what words are most culturally respectful and sensitive. Encourage empathy (people not numbers). Challenge stereotypes and misconceptions. Think about historical and contemporary terms. Ensure that it is understood that this isn't a separate 'Black history' but it is essential to our shared British history and present.
3. Do not oversimplify. It is important to address changes through time and place. This is not just history but is extremely relevant today to all of us here and globally.
4. Make sure your child knows you're available if questions arise and ensure that your child is aware of safe avenues to raise concerns and to take action, such as organising, using your privilege for others, voting or reporting an incident to teachers and stop hate UK.
5. Differing ages and needs must be considered. It may be beneficial to build context and resilience before addressing the more disturbing and traumatic aspects.
Share books, shows and films with positive representations of people of colour from an early age and throughout childhood.
Resources
You don't need to have all the answers but it is vitally important to educate yourself. Below are just a few examples of where to begin.
Talk to people with lived experiences, when appropriate (anti racism movements in Britain have a long history).
Visit the International Slavery Museum in person or take a free virtual tour.
Youtube Channel – The Black History Curriculum
Understanding Slavery Initiative
Youtube Channel – Every Single Word Spoken by a person of colour in…
Anti-Racism Resources for all ages
Los Angeles Public Libraries excellent reading list
Support from Carry Your Weight to learn how to be a great non-black ally
The Runnymede Trust – Actions to change the History Curriculum
Guardian article- 20 ideas to make the UK less rascist
The Advocacy Academy – for South Londoners going in to Yr 12 or 13