Around 40 Universities have reported Covid-19 cases and there are thousands of students self-isolating. Watching your child leave for University has never been harder.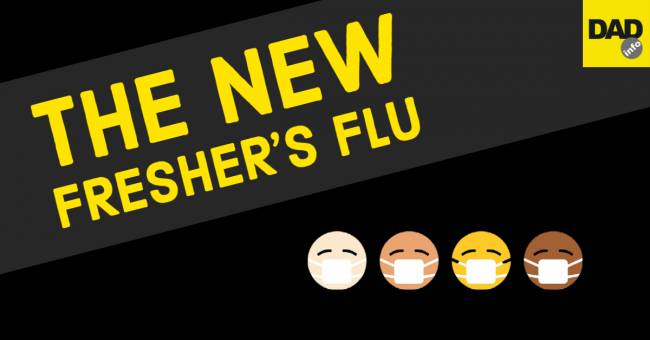 In September students received a personalised plea from Boris Johnson, "Please, for the sake of your education, for your parents' and your grandparents' health: wash your hands, cover your face, make space and don't socially gather in groups of more than six now and when term starts." The reality of this is hitting students hard now, locked in with strangers, in unfamiliar surroundings and with much of their learning online. Students are questioning if this is what they signed up to?
Cut off and lonely and without the option of coming home how can parents support their child's first tentative move away from home? The new term has coincided with local lockdowns leaving vulnerable freshers and returning students isolated. Parents are scared, 'A massive migraine headache and lots of wine, followed by a complete 'freak out' and a huge argument with my partner where we were basically saying the same thing' is how one worried parent described her first weekend after her daughter left for University. Students are reporting being held in their accommodation by security teams under threat of suspension from their University course. Their bedrooms have become lecture halls and face-to-face meet ups have been replaced by face-time.
Here are some suggestions for how to cope:
1 – Stay in touch.
Frequent contact via Zoom or telephone will help. Recruit other members of your family and start a rota. If you have nothing to say, just touch in and see how they are doing and give encouragement.
2- Don't try to talk your child out of their feelings.
Well-meaning attempts to explain why "things aren't that bad" will just come across as if you don't take their emotions seriously. Simply acknowledging the pain and sadness will make them feel understood and supported.
3- Have a plan.
In the event of an outbreak at your child's accommodation, the government has urged Universities not to send students' home but what is your general plan for your child coming home? One parent shared that if their child is allowed and wants to come home the family has asked that they get tested first. The thought and option of being able to come home for a bit allows you and your child to cope better. Reassure your child if they come home, they can go back to Uni later.
4- Dads and Mums if you are upset by what is happening then tell everyone.
Tell your friends, family and the lady on the fish counter you have a Fresher stuck in this Covid nightmare. Everyone will understand and acknowledge your discomfort and distress, everyone will tell you it is going to be ok and maybe after a little while this will sink in. Your child (and family) isn't alone in this and because we are all in it together, we will find a way of getting through it, somehow!
5- If your child is upset, listen don't lecture.
Resist any urge to criticise or pass judgment once your child begins to talk. The important thing is that your child is communicating. You'll do the best by simply letting them know that you're there for them, fully and unconditionally.
6- Consider your other children.
Depression in one child can cause stress or anxiety in other family members, so make sure "healthy" children are not ignored. Siblings may need special individual attention or professional help of their own to handle their feelings about this unprecedented situation.
7 – Trust your gut.
If your child won't open up to you, consider turning to a trusted third party: a University counsellor a mental health professional. The important thing is to get them talking to someone.
As parents it's our instinct to protect our kids and do everything to spare them from harm and distress. However, life is not like that. Life is a continuum, good and bad things happen all the time. To prepare our children for that we need to allow them to feel some distress and discomfort. Knowing we are there in the background when and if they need us will give them the confidence and encouragement they need to get though the bad times.
Good luck and let us know how you are getting on or any strategies that are working for you.
About the Authors
Dagmara Mendes De Oliveira and Nicola Baldwin work with Fegans as a Counsellor and Parent Support Worker