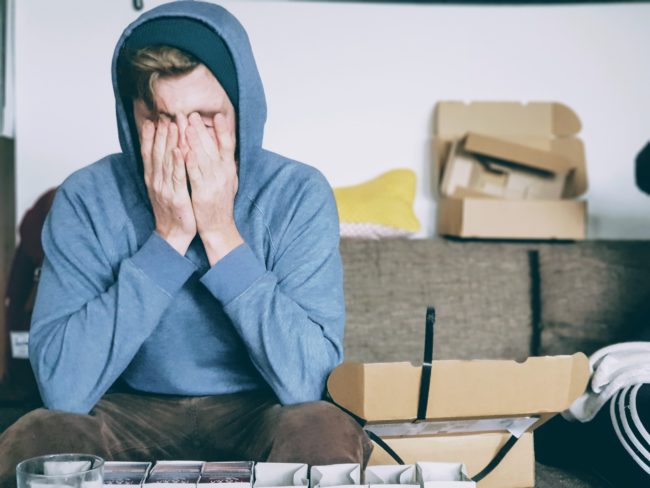 Becoming a parent is life-changing. You experience every emotion. If you've become a new dad over the last 2 years, you may have also experienced a lack of support, isolation, and worries about your baby's health. All these factors can contribute to poor mental health in new parents. An analysis into new dads' searching habits by Bupa UK Insurance has found a sharp rise in searches for postpartum mental health conditions in late 20211.
– 91% more searches on Google over the last 12 month for 'postnatal depression in dads'
– 100% increase in searches on Google for 'new dad mental health'
– 24% more searches on Google for 'postnatal depression in dads'
Glenys Jackson – Bupa's Clinical Lead for Mental Health – warns new parents about the importance of finding support in the first few weeks of parenthood:
"If you've recently become a dad or your partner is due to give birth soon, you may be feeling isolated, lonely, or anxious. These feelings, emotions and thoughts are completely understandable, as the pandemic has placed a greater strain on new mums and dads.
Without the right support at the right time, your wellbeing can be affected during pregnancy and beyond, especially within the first six weeks after the birth of your baby. So, it's crucial to raise awareness of where new parents can find the right support for their worries. For example, speak to your GP if you're worried, or find support online from reputable resources, including Bupa's mental health hub."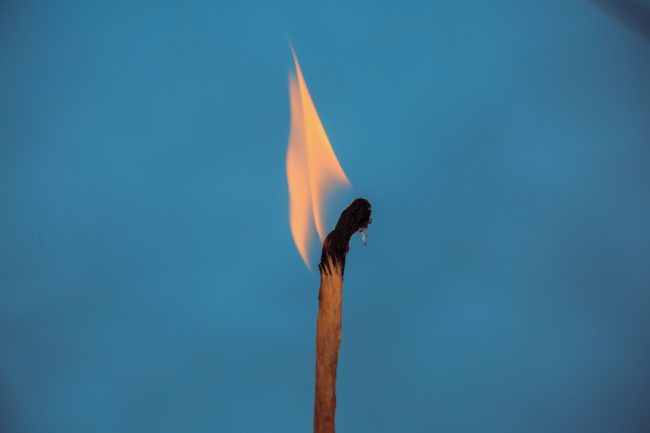 According to Bupa's research, there has been a rise in new parents experiencing postpartum mental health conditions:
1. Postpartum anxiety
It's natural to worry after the birth of your little one, but sometimes it's something more. Our new research has found a 67% rise in searches for 'new father anxiety symptoms' on Google during 2021. If you're experiencing intense feelings of worry, dread, or racing thoughts, you may have postpartum anxiety.
Postpartum anxiety may increase as a response to real stressors – whether it's the health of the new baby, finances, or balancing a new dynamic in the relationship with your partner.
2. Postpartum depression
At a time when everyone expects you to be feeling happy, you may be feeling very low. With a 24% more searches for 'postnatal depression in dads', it's important to reach out for support if you're experiencing a persistent low mood, completely lacking in energy and you have problems concentrating.
You may find it hard or even impossible to get into a routine or cope with your new baby, as well as feeling detached and unable to bond with them. All of these are warning signs of postpartum depression.
3. Postpartum OCD
Over the last year, there has been a 24% increase in searches on Google for 'postnatal OCD'.
Symptoms of postpartum obsessive-compulsive disorder include intrusive thoughts (upsetting, frightening and repetitive thoughts related to your new baby), fear of being left alone and compulsions such as cleaning constantly. It's important to speak to a healthcare professional – or a loved one – if you're experiencing these symptoms.
4. Postnatal psychosis
When experiencing postpartum psychosis, you may have rapid mood changes, feel disorientated, and unable to sleep. You might also experience delusions or hallucinations. Postpartum psychosis is a serious but rare mental health problem which develops after you give birth. It can be both overwhelming and frightening, so it's important to find the right support.
5. Postnatal PTSD
You may experience postnatal PTSD after a difficult or traumatic labour, which can have a negative effect on both your mental health and relationship with your new baby. You may suffer from flashbacks, nightmares, intrusive thoughts, and intense distress. Your experiences may also make you feel anxious about having another baby in future.
What should you do if you are worried about your mental health as a new dad?
Glenys Jackson – Bupa's Clinical Lead for Mental Health – says, "One in ten dads will become depressed during their partner's pregnancy. Mental health conditions – like postpartum depression – often go undiagnosed, so you must reach out for support from a healthcare professional if you're worried about your mental health as a new dad. Remember – there is always support available.
New dads can become depressed or anxious for many of the same reasons as new mums, such as tiredness, added stress on your relationship, and financial pressures. Watch out for symptoms – such as feeling sad or hopeless, not wanting to do anything, and finding it difficulty sleeping – because these are all signs you may be struggling with your mental health. These symptoms can come on gradually or all at once.
If you've been experiencing any of these symptoms, it's important to open-up and talk about how you feel. Whether it's speaking to your partner, a friend, or your GP, opening up about your feelings can feel like a huge relief.
There are treatments available for depression, including support groups, talking therapies (Cognitive Behavioural Therapy) and medication. Everyone is different, so it's best to discuss all options with a healthcare professional."