A lot of guys wonder how the pregnancy will affect their sex life; will this be nine months of enforced chastity? Dad Info looks at sex, relationships and why it's still a good idea to keep your pregnant partner happy in bed.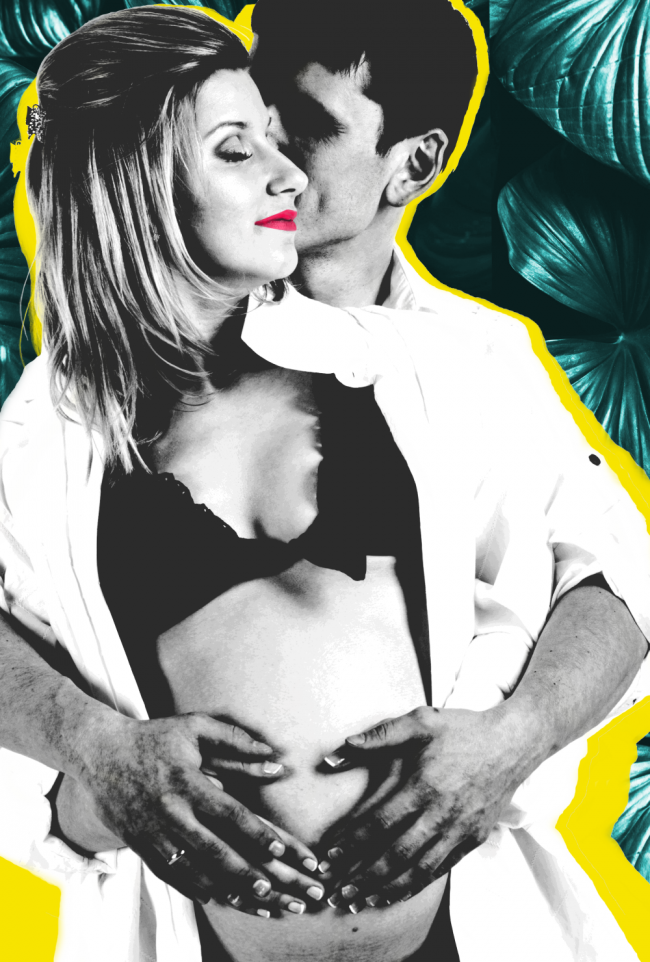 Many women feel protective during pregnancy and their top priority is to make sure the baby is kept safe and well. But that doesn't mean she's forgotten about sex completely!
Sex forms a big part of a healthy, loving relationship and it's something you need to discuss if this is to be a pregnancy that builds a strong foundation to your life as parents as well as partners.
Your relationship when you have a baby
How does she feel about sex?
Inevitable changes in her body and her health may mean she doesn't feel like sex for part of the pregnancy, particularly if she's got her head down the loo every morning.
Conversely, women who discover a strong urge for sex at this time can assume it's unusual or even abnormal: "I'm about to be a mum – surely I shouldn't feel like this?
Each pregnant woman has a different experience, so be prepared for anything!
Will she go off sex?
That's an incredibly hard question to answer because it is completely down to the individual. Desire and activity can vary – some women can take it or leave it in the first trimester (first three months) then regain their sex drive in the second trimester (months four to six) and have a gradual decline in sexual interest from months seven to nine.
The first three months of pregnancy
Others are off for the whole nine months. But many discover pregnancy makes no difference to their sexual feelings, or even increases them – and that's a feeling shared by many men.
Will sex harm the baby?
The biggest barrier to sexual activity during pregnancy is a fear that it might threaten the pregnancy, harm the baby or indeed harm her. All things being equal, sex is safe from the beginning to the end of a pregnancy.
If she has had a previous miscarriage or difficult pregnancy you would need to discuss it with your doctor, and if there is any pain, bleeding or leaking of fluid you would need to stop. But apart from that, you and she can enjoy both non-penetrative and penetrative sex right up to the breaking of the waters.
Will semen affect the baby?
Semen (always assuming no infections) poses no danger to either mother or child. There is some evidence to suggest one of the ingredients of semen – prostaglandins – can induce contractions in some women, as can an orgasm, but it's highly unlikely in an unproblematic pregnancy before the due date.
Does the baby feel anything?
As far as infant health is concerned, sex and orgasm has no effect – studies show no difference between children born to parents who continue sex throughout their pregnancy and those who do not.
There is some suggestion that a sense of happiness and contentment can be communicated between mother and offspring and sex has been proven to lower stress levels. So if she's happy and enjoying her life – so much the better.
The second three months of pregnancy
Any wisdom on positions to use?
If you're going to have sex you can be reassured that the growing child is protected inside a cushion of fluid, but for her comfort positions that do not press on a rounded belly are best.
Once a bump is in evidence, rear entry positions with you both lying on your side (spooning), or on your knees (doggy-style) or with you seated and her straddling your lap, so she has her feet on the ground and can control depth of penetration and pressure on her body, can allow you to go on enjoying sex right up until the day your baby makes his or her appearance.