A panic attack left Little Mix star, Jesy Nelson unable to perform on Radio 1's Live Lounge. But what exactly is a panic attack?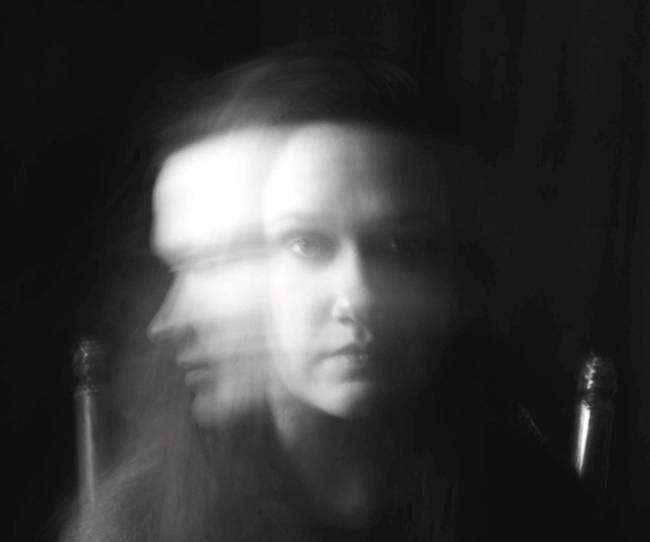 "The first few times I wasn't aware it was a panic attack. I thought it wasn't. I didn't have a sense of doom, I didn't think I was going to die, I was just irrational. The stakes felt high, everything was out of control, it felt like life and death".
Amy*, 17 from Tunbridge Wells
Panic Attacks can be frightening but particularly so for a child and their parents. Mary Fowlie, Head of Counselling at Fegans commented, "Whilst not wishing to profit from Jesy Nelson's discomfort, it can be reassuring to anyone suffering panic attacks that even high-profile celebs can be overwhelmed too. Not feeling alone is important, and the people around Jesy seem to have responded well to help her". Mary's experience recommends that to support someone having a panic attack you need to, "find what works for each person, but broadly focus on breathing and regaining a sense of equilibrium".
The key skill you will need to learn is to breathe. Deep and slow abdominal breathing (count 5 in 3 out) (or 7 in and 5 out if you can manage it)
If your panic attacks feel like heart attacks learn to tell yourself clearly it is not a heart attack. Tell yourself you are ok.
Engage the cognitive part of the brain. Count backwards, do a times-table or count cars. Try and switch on your pre-frontal cortex.
Have a Plan
Sometimes the fear of an attack when you're out and about can be very scary and can contribute to you having one. The worry of worrying about it can cause it. Be prepared and have a plan something that works for you. For example:
If I am driving and I am having an attack I will:
Pull over asap and do some deep breathing into my paper bag that i have on the side of my car door and start counting backwards in 3 from 70
If I'm in public I will:
Find the nearest place I can sit down, take out a photo of my dog/ girlfriend, best holiday memory and do some breathing or counting.
If at work I will:
Go to the toilet/ corridor etc and ………..
These plans give you a sense of control that a panic attack completely takes away.
Amy's Story
To understand more Dad.info spoke with Amy*, 17. Suffering from anxiety and bereaved (her father died when she was 11), Amy first experienced a panic attack when she was 12. Her attacks are still frequent, occurring around once a month but her medication and understanding of her condition allow her to control them.
Anxiety
School was a major trigger. "I'd be at school, someone would be tapping their pen, the teacher would ask something, I'd miss the question, everything became heightened and I'd be panicking. My panic attacks come from anxious situations, situations my brain finds anxious". Sometimes there'd be no trigger at all, and Amy would just be in the classroom, her breathing would be getting quicker, she'd want to leave, and would often just walk out. "I'd try to hide it, people sitting right next to me wouldn't necessarily notice".
Unable to Breathe
Panic attacks are debilitating, Amy felt at times like she was, "unable to breathe, gone purple, choking on my saliva and then I'd throw up. It is easy in the moment, to want the emotion, I have learnt to tell myself that it isn't fun, and it isn't right". Attacks are also exhausting for a child, after an attack Amy will feel, "tired, really drained, and angry. I know I've been irrational, but it is exhausting. When I finally calm down, I end up crying".
Spot the Signs
If your child suffers an attack, learn about their condition and techniques to support them. Amy mentioned that "It took my Mum a while not to just say 'stop it' and be angry. Now she can see the signs, she can breathe with me, she'll stay with me even if I ask her to leave". One trigger for Amy's attacks were arguments and she learnt that you can't solve the problem while you are having a panic attack. "You have to put the argument aside, wait for me to calm down and then deal with it. Now I am quicker to get rational again, I'm clearer to say what I need whether that is someone to stay or leave me alone".
For Amy, "a panic attack is an out of body experience. In the moment I know I am acting like a different person, almost like I am bi-polar (which I'm not). My medication supports me to be well but more importantly I am working through the root causes of my anxiety".
Amy's advice to parents
You need to find the root cause of the anxiety and deal with it.
The best way to cope with attacks is to prevent them if you can.
Really control your breathing.
I find running helps, I use the fight or flight chemicals up and run until I'm exhausted.
Time heals, practice and experience helps you bounce back quicker.
Don't get angry with me for having an attack.
If someone has been suffering for a long time or this a new experience it could be a symptom of a depression or a hormonal imbalance or other type of condition and a GP visit would be recommended.
For further support:
Fegans, who publish Dad.info are working hard to make sure they can continue to support as many families as possible during this time, so offer online counselling to young people in year 7 and above. For more support – https://www.fegans.org.uk/online_counselling_teenagers
Mind have essential resources for any family with concerns about their children's well-being for information about panic attacks – CLICK HERE
* Amy is not her real-name