How can I tell if my child has an anxiety disorder?
First up, well done, if you are concerned about your child that is a positive first step. You are paying attention and you are ready to help. So, no blame game, no what iffing, it is great that you are asking the right questions.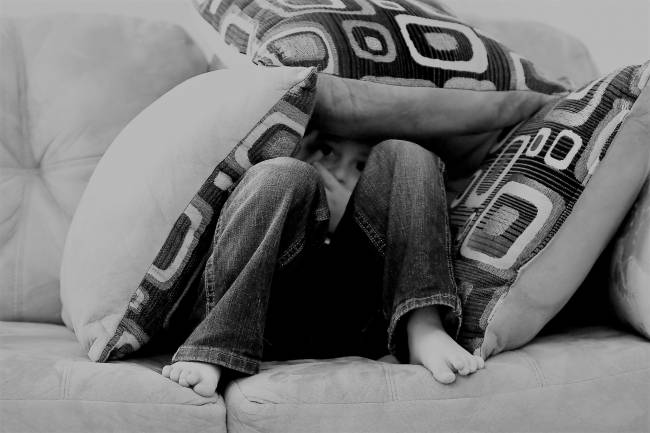 There is a difference between your child sometimes being anxious and an Anxiety Disorder. An Anxiety Disorder need to be diagnosed by a professional therapist. If your child's anxiety is persistent and severe and interferes with their enjoyment of life then you need to ask for help.
What is an Anxiety Disorder?
An Anxiety Disorder causes extreme fear, constant worry and you may notice changes to mood or your child's behaviour, how they eat and how they sleep. There are a range of anxiety disorders including but not limited to:
General Anxiety Disorder is when a child worries every day and over lots of things.
Seperation Anxiety Disorder when a child doesn't grow beyond the anxiety of being away from carers or their home.
Social Anxiety Disorder your child may be too fearful of embarrassing themselves or saying the wrong thing to enjoy being in other people's company.
Your child may be selectively mute, refusing to speak when not in their safe environment
or may develop a specific phobia leaving them unable to go places for fear of finding the that scares them.
What causes Anxiety Disorder?
It is probably over simplistic to talk about a cause but genetics can play a part, your child's brain chemistry will change how their neurotransmitters work. If some chemicals are in short supply then anxiety can result.
But life itself can cause Anxiety Disorder.
If your child has had ill health, lost a loved one, ever been exposed to or is a survivor of abuse. Any of these situations are obviously stressful for a child and can make it more difficult to cope.
What does an Anxious Child look like?
Here is a story bravely told by a Fegans parent support worker, Leonie Vickers about her own experience: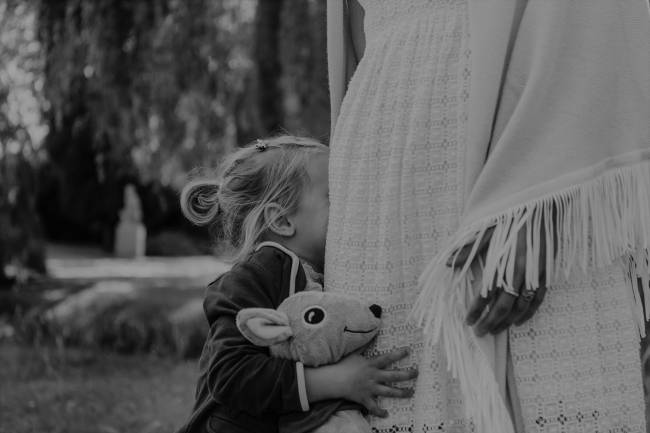 My Child's Day
6.40am – 8.50am
It's the battle of waking to get out of bed every morning. The struggle to find the energy to get dressed. The refusing to get dressed. It is the terrifying wonder of what today will bring, then comes the sheer panic of being late for school.
9.00am – 3.15pm
The fear of walking into a crowded room turns her belly and feels her with almighty adrenaline waiting to burst. 'They' come to peel her away, screaming, fighting with fear of the thought of being separated from mum. She tries her best to focus on the task set but the uncertainty of what is to come causes a grinding pain in her belly. She knows she can do the task but the MONSTER that lives in her belly has climbed up and is shouting at her. She is overcome with terror and the only way to stop it is to SCREAM at the top of her lungs. The heartache when friends run from her, or whisper. Feeling so alone despite being surrounded by people who care. The questioning of "why am I so different from the other girls?" The wanting to be 'perfect' but disappointment in thinking she's not, oblivious to how much she's cared for.
3.15pm – 7pm
To get relief from the day she's had she curls up and hides her feet under mum's top as though something is after her. The look of sheer terror and tears in her eyes. The deep, dark, frightening pictures she draws over and over. At last, the calm, fun, playful girl is released as she relaxes without any worries, and some normality resumes until mum says goodnight…
7pm – 8pm
That's when 'IT' happens. That's when/where all the fears come into play, her body gives in to sleep eventually but no matter how much she tries to switch off these vivid hallucinations of thought, she just can't. Her mind is awake, but she is unable to move any limb, completely numb, she can feel something coming towards her, and tries to scream out for mum but her voice will not come out! The tears run down her face and sweat through her pores. A few minutes pass which feels like forever, then her body wakes. She is now able to scream and cries hard running straight for the bedroom door to find mum, and the same exhausting regime of calming starts again. Finally mum lays next to her for reassurance and it is now she is able to drift off safely…
Parent Support Ideas
If this feels like your situation or you can relate then ideally talk with your child's school, GP or a trained therapist of your choice. They can support you to develop a plan. With the support of Fegans, Leonie made some simple changes which helped her daughter get a full night's sleep and wake up happy, get dressed by herself and look forward to school. Here they are:
I bought her a tunnel to sleep in
I sprayed the room with lavender and chamomile to give a relaxing environment
I cleared 90 percent of toys from her room.
I learnt to differentiate between what was a 'meltdown' and a 'tantrum' by using the ignoring strategy.
To prepare her for bed I brought some melatonin (natural remedy) which has made the REM sleep join with the body so the sleep paralysis is no longer taunting her.
Here are some more ideas to help your child
Listen to your child. Really listen to them and show them you understand their concerns and can understand how they feel.
Support them to find solutions. It is tempting to help them avoid situations that provoke their anxiety but that is just a sticking plaster.
Seek help from a professional. You don't have to cope with this on your own. Reach out to your child's school, GP or a trained therapist.
As a family enjoy relaxation techniques. All of us can benefit from deep breathing, mindfulness. Don't just ask your child to try it, do it together and experience the benefits yourself.
Use praise generously, praise the whole family including yourself, your partner and your children. Make sure everyone knows their worth.
For more information on Fegans Parents Support services click here.
We have a free discovery course where you can learn some of the parenting tricks and tips Leonie used: https://www.dad.info/parenting-top-tips-intro/
Or if you just need support and solidarity come and chat in our forum.