From the nerve-wracking first feed to the constant roundabout of nappy changes, taking care of a newborn involves learning a whole new skill set. Read our tips and enjoy yourselves…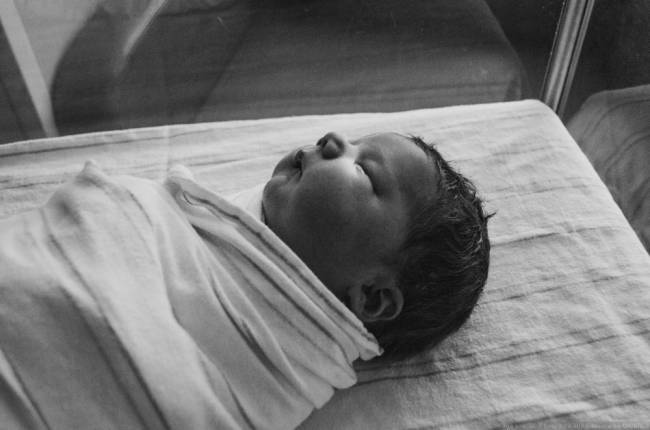 The first time you hold your baby, you'll probably feel joy and terror in equal measure. The joy – give or take the odd sleepless night or stinky nappy – is for keeps. But the terror is easily diminished once you get a basic grip on the dos and don't's of looking after a newborn. With that in mind, here are a few pointers.
Holding
First up, most of us feel like a clumsy oaf handling our offspring when they're really little. Those pink, chubby little mites look pretty fragile and, if you're not used to babies, handling them can be nerve-wracking.
Happily though, newborns are far tougher than they look. And they'll let you know in no uncertain terms if they feel uncomfortable or insecure. Just remember: the more you hold them, the more they'll get used to you, and the more practised and confident you will get.
If your baby's lying down, scoop up with both arms, one hand/forearm supporting the bottom and the other under the shoulders and beneath the head – you'll get a feel for it.
Take care to make sure you are supporting their head at all times, as they lack the muscle development in the neck to do this for themselves for the first few months.
If you're on the move, wearing your baby in a baby carrier is a great idea – babies love being close to their parent's warm body, it keeps them calm, rocks them to sleep and helps with the symptoms of colic and wind.
Crying
Another thing that freaks even the most unflappable first-time dad is crying.
You'd better get used to it though, as it's baby's only way to tell you he's hungry, wet, cold, tired, sick of your Arctic Monkeys CD… whatever he feels, very intensely, at that moment.
Even completely healthy newborns cry for between one and three hours a day.
The hardest thing can be figuring out what he wants, and it can be upsetting when you don't immediately know how to comfort him. But you'll soon recognise his crying patterns and start anticipating his needs – you'll even begin to know when he is ready for the next feed before he does!
Babies cry for a few predictable reasons: normally because they need food, a clean nappy, to be comfortable or simply because they want a cuddle.
Feeding
If your partner's breastfeeding, all the early feeding will be down to her, but there's a lot you can still do to support her.
She will need your encouragement and back up – after all, she is providing the best nutrition for your baby, and one of the biggest factors that determines whether she will be able to do this successfully is whether or not she gets your support.
Find out more about how to support her at Breastfeeding: how it works
If your partner isn't breastfeeding, you need to follow the step-by-step instructions on the formula milk tin as it is important to make up the feeds correctly.
If you choose to bottle feed, you can still follow your baby's lead as to how much and how often. And leave plenty of time for the little mite to get the air out of their belly with a few hearty belches!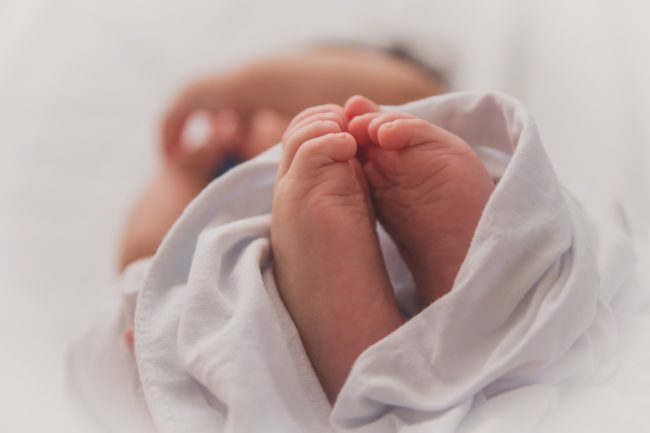 Bathtime
Bathing is the ultimate of new-dad skills to master, and lots of dads take great pleasure in claiming this part of the baby care as their part of the daily routine to be in charge of. It can be a great time for bonding, especially if you are working the 9-5 each day and not getting that same amount of time with your little ones as your partner does.
When it comes to bathtime, there are lots of choices for bathing your baby. They don't need a bath every day for the first few months (they are not splashing in muddy puddles yet!), you can do a bath at any time of day you prefer, and you can use whatever you, and they, like best to do it!
Options include, topping and tailing them, popping them in the bath in a baby seat, using a baby bath, a tummy tub, washing them in the sink, or popping them in the bath with you!
Whatever you use, be mindful of the temperature of the water, and what you add (if anything) to the water, as to not irate their sensitive skin, or overwhelm their senses.
Whatever you use, NEVER leave your baby unattended in or next to water, not even for a second. If the phone rings, or you realise you have forgotten something, scoop them up, put them in a towel, and take them with you.
Nappies
That leads us nicely onto nappy changing! It often is not anyone's favourite job to do, but before long you will become an expert in the colour and texture of your child's poo, and believe it or not, even discussing it with your dad mates too!
There are lot of options about what kinds of nappies and wipes to use, and it can be worth trying a few different types out to see what you like to use, what fits your baby best, contains the most explosive of poos, and keeps their delicate bottoms happy!
Get the full low down on nappy and wipe choices at The Nappy Debate
Whatever you use to change your baby's nappy, here are some top tips for making the best of it!
Make sure you change your baby's nappy regularly to avoid nappy rash and keep baby happy.
Be prepared – have a clean nappy, baby wipes and a clean outfit to hand if needed.
Newborns' skin and senses can get overwhelmed with all the fragrances and chemicals in perfumed wipes for the first few weeks, so consider using just plain warm water on their behinds at first.
During these first weeks, you'll also need to take care of the cord area. There may be a little bit of cord still attached to the belly button or it may have come off. Either way it needs to be cleaned carefully with plain water to prevent infection.
And that's about it. The bottom line (no pun intended) is that practice will make perfect – the more you do it, the better you'll get. Having a kid is one of life's great adventures – so relax and enjoy it!
Updated: September 2017