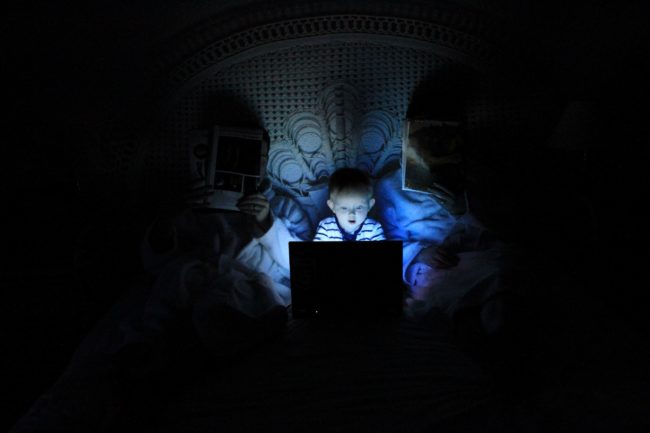 As a parent of a 10 year old who is rapidly approaching the age where he will be getting his own phone, I'm concerned about ensuring he isn't exposed to a cavalcade of disturbing things online. I'm worrying about bullying, about him being contacted or making friends with strangers, and about him becoming more insecure due to the spotlight on people's looks. I'm also anxious about him seeing inappropriate content, and about keeping control of what he is exposed to. The internet is the modern day digital Wild West; a place where you can see anything and talk to anyone. I want to make sure I'm the Sheriff, keeping trouble out of my little one's world.
The Children's Code
The Children's Code has been introduced this week, to ensure that tech companies are doing everything they can to keep children safe online and respect their privacy. The Code applies to any online service that is likely to be accessed by those under the age of 18. It stops online services from using data in ways that might have a negative impact on children and requires that online services make the interests of children a top consideration when designing their products.
The 15 standards include preventing 'nudge' techniques– function designs that encourage children to provide unnecessary data or change their privacy settings. Geolocation and profiling must now be set to 'off' by default, and privacy set to 'high'. This means that children's personal data is only visible or accessible to other users of the service if the child alters their settings to allow it.
All online services must also indicate to the child if their parent has set up parental controls and is actively monitoring them. Information regarding privacy and data must be made available in language that children can understand. The Code also means that services/ apps can only collect data that is strictly necessary for the running of the site.
So: that's some good news. However, information is power. To arm us with the facts that we need, here is a deep dive into the most popular apps, detailing what parental controls we can use and how we can keep track of our children's online lives:
TikTok
The video clip app is hugely popular amongst pre-teens and teens, but should your child be using it? TikTok itself requires that users be aged over 13, however with the concerning array of inappropriate content that your child can view, it makes sense for parents to either ban use until 16 or to keep a tight reign on the controls.
As of April 2020, TikTok banned users under 16 from being able to use the direct messaging feature, following reports of predators messaging young users. In addition, users under 16 now have their accounts set by default to private. Parents can set restrictions on their kids' TikTok accounts, by limiting screen time, disabling direct messaging completely, and controlling what content can be viewed. The feature, called Family Safety Mode, can be used via the 'digital wellbeing' section in the settings.
Twitch
The Playstation live steaming feature enables users to either watch people gaming or… well, you name it. An earlier Dad.Info look at Twitch came across inappropriate content easily accessed by users, including swearing and sexual behaviour. In addition, while watching the gaming channels might seem harmless, the games in question often involve killing and violence. Some of the games played include Call of Duty, Grand Theft Auto and Fortnite, which are not recommended for younger users.
The parental controls for Twitch aren't very reassuring: you can't block chat or limit how long your child spends online. It is possible to set chat filters to block discrimination, sexually explicit language, and profanity, but the settings aren't watertight.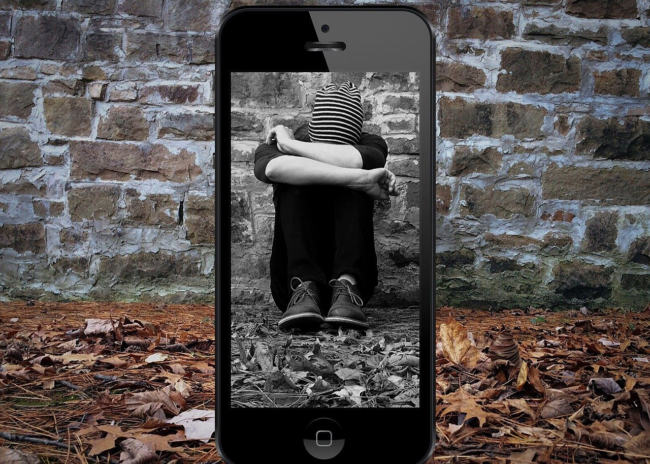 Instagram
The photo-sharing app has 1 billion monthly users, and it's likely that one of those will be your child. However, along with concerns about who is viewing your child's account or messaging them, there are a range of other problems it can cause, including bullying, and the pursuit of perceived perfection.
It's worth noting, however, that Instagram are aware of parental concerns and have created a Parent's Guide with details about updated safety tools, privacy settings, and much more.
Instagram users can set their account to be public or private under the account privacy function, but new users under the age of 16 will have their account set to private by default. While your child may wish to set their profile to public in order to gain followers, you have no control over who is seeing or commenting on their photos. Any member may also direct message them. While Instagram have added a new feature that prevents adults from sending messages to children under 18, there is no guarantee that the people messaging your child have set their profile ages to adult, or that users under 18 will send kind or appropriate messages.
The culture of Instagram is based on likes and follower numbers, which creates an inevitable popularity contest. The emphasis on looking good and self-promotion can cause feelings of low-confidence and anxiety in kids, not to mention body image issues.
It's also possible to view everything- any account- on Instagram even if your child's account is set to private. Sadly, bullying is rife. 36% of respondents to a survey carried out by the Cyberbullying Research Centre reported experiencing bullying on the app.
So with a number of potential problems, how can we keep our children safe on Instagram?
Firstly, it's a good idea to have meaningful conversations with your kids about the nature of the app. Discuss how people present an idealised version of themselves on it and what feelings of inadequacy it can create in users. Doing so can help your child realise that the images displayed on the app aren't reality and hopefully encourage them to open up about their own experiences on it.
Then, setting their account to private, so that only approved users can view their content, is a wise step to take. Users can also be blocked from interacting with your child's account.
You can also use filters to automatically block offensive words or phrases from their feed, and location settings (which show where photos were posted from) can be turned off for security.
It is also advisable to encourage your child to be open with you about any interactions online that have caused them upset. Schools can also be informed of online bullying so that they too can take steps to prevent it.
Twitter
Like the other apps, Twitter privacy can be a concern for parents. Keeping profiles set to private and turning off location services are both a good start, however parents also need to be aware of kids being exposed to inappropriate content posted by other users.
Facebook
While Facebook isn't as popular among teens as it once was, it's worth knowing how to protect your child should they choose to join it. A good first step is to change the default audience they post to in the 'settings' menu, to 'friends'. This ensures their posts are viewed by their Facebook friends only.
To stop your child's profile being contacted by unknown people, open the 'privacy' section again and under 'who can send you friend requests', select 'friends of friends'. You can also block and report users on Facebook.
Snapchat
Snapchat has a version for under 13s, called, Snapkidz, however parental controls are also available for peace of mind.
You can ensure that only your child's friends can contact them in the settings, and that only their friends can view their content. You can also turn off the 'current location' feature so that your child's whereabouts stay private.