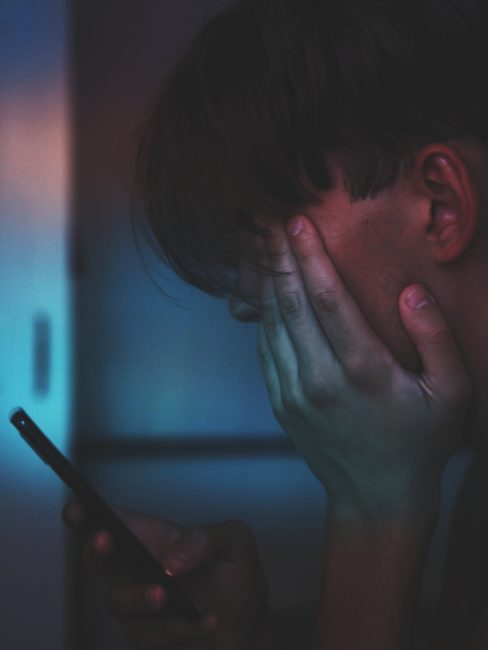 The news is buzzing with stories of children reenacting scenes from the hit Netflix show Squid Game. Kids as young as 6 have seen enough of the violent series to be 'playing' it on the playground, and there are reports of children being hurt.
The story of the series, a crazy game show, packed with desperate debt ridden characters battling to live and win the big pay off. The challenges, have huge consequences. The losers die.
Doesn't sound like ideal pre-bedtime viewing for kids.
Trying to keep our kids from seeing inappropriate content is a minefield. We live in times where technology is everywhere and therefore there are endless opportunities of things to view. The internet will show them anything they could possibly wish to search for. Streaming apps cover every type of TV show. Plus many of our kids have their own phones, which open up the doors to all manner of sites and apps being used without parents' knowledge.
So, what can we do to limit exposure to things we don't want them to see?
Agree ground rules
It's important to have a conversation with your child about suitable conduct online, and which websites and apps they may use. They can be made aware that not sticking to the rules will result in consequences, such as losing their time online.
Use parental controls
We have a full round up of the parental controls on all of the most popular apps here. You can also turn on Google SafeSearch and set YouTube to safe mode.
Be calm and reassuring
Let them know that they can come to you to talk if they come across anything disturbing online.
Block pop ups
If you're worried about your child viewing inappropriate content through pop-ups and advertising, you can block pop-ups on their device.
Explore the web together
When beginning to give them time online, it can be beneficial to start by going on the internet together. Showing kids the BBC Own It site is a good place to start, as it gives a comprehensive overview of dealing with life online. The basics section gives advice from a number of famous faces, and covers social media and keeping safe. It also covers social advice on the It's Personal section, including bullying and avoiding arguments.
Starting children off with positive websites can help them stay on the right track. You can also help them find suitable websites about their hobbies and interests.
Help them deal with peer pressure
Peer pressure can occur over some children being able to watch shows like Squid Game, and others not being allowed to. In order to help your child, having a conversation about why they want to watch it and what the show is about can be useful. Discuss what the programme is depicting, and how the violence/ drama is fictional and not real.
When children are of an age where they are able to watch tv without parents present they may still watch a show against your wishes. However, having had conversations to help them gain an understanding of the violence being made for dramatic effect, they will be able to view the content of the show with better knowledge.