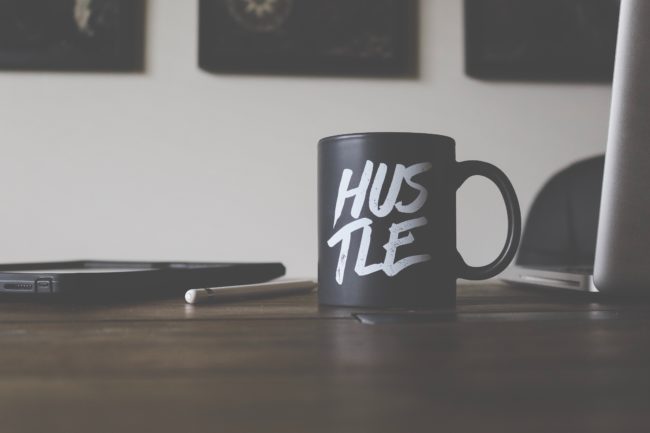 Many of us are feeling the pinch with the rising cost of living. But, that aside, what family couldn't do with extra money anyway? This is where a side hustle comes in.
Using a few free hours around work each week to make some extra money can make a big difference in your financial health.
How to find your unique side hustle
You may have a skill or interest that could become a regular money-making activity. Here are some ideas of areas where skill or knowledge can make you extra cash:
Do you have a hobby or interest that could become a part-time money-spinner? Perhaps you make things in your spare time, or are good at art? You'd be amazed at how much homemade items can make on websites like Etsy.
Are you a good at typing? You can get paid by the minute to transcribe for sites like Rev. If you have enough knowledge of a foreign language to transcribe it then you could make up to £3 a minute.
Create an online course. If you have good knowledge of a subject area that could be of benefit to others then there is good money to be made in online courses.
Do you enjoy writing? If so then blogging can make money, by using affiliate links and ads within your website.
Would you be comfortable on camera? If you have a subject area to talk about then making YouTube videos can be a great money-maker. The ads before videos earn money for YouTubers, and if your videos get enough views you can make a tidy sum of extra cash.
Side-hustles that anyone can do
All that being said, there are lots of ways to make extra money that don't involve specific knowledge or talent. These are ideas that anyone can throw themselves into:
Sell goods via Amazon
This idea may sound like a hassle, but many people find this option particularly lucrative. Plus, you don't have to post any parcels yourself: Amazon FBA (Fulfillment By Amazon) does all that for you. All you need to do is buy a product wholesale on a website such as Alibaba, which is then sent to Amazon, who fulfill your orders. The trick is to pick a product that will easily sell- something that is likely to be in high, constant demand- e.g. a kitchen item or a simple piece of tech equipment. There are multiple press reports of people making thousands through this side hustle!
Hire out your car
Don't need your car all the time? You can hire it out via Hiyacar to make some extra money.
Moonlight as a freelancer
Sites such as Fiverr offer the chance to use your skills to earn extra money. Working from home online you can complete short projects in areas such as web design, proofreading, or translation.
Deliver food
Giving up an evening or two a week to deliver for companies such as UberEats or Just Eat can be an easy way to boost your income.
Rent out your spare room
Advertise on sites like Spare Room and make hundreds of pounds extra each month.
Repaint and sell old furniture
Wood furniture from charity shops is cheap, and upcycling is fashionable! If you're a dab hand with a paint brush you can breathe new life into an old chest of drawers and sell it for good money online.
Become a handyman
People will pay well for flat packed furniture to be assembled, curtains to be put up and odd jobs to be done.
Mow lawns
It's one of those jobs that people hate, and if you're willing to take it off their hands, they'll pay! All you need is to put flyers through doors to offer your service.
Become an Uber driver
You just need an Uber licence and your car.
Clean windows
If you own a big enough ladder, this is a great part time earner. Depending on the size of the house you could earn upwards of £20 each.
More on money from Dad Info
Your Guide to Saving Money on Bills, Petrol and More