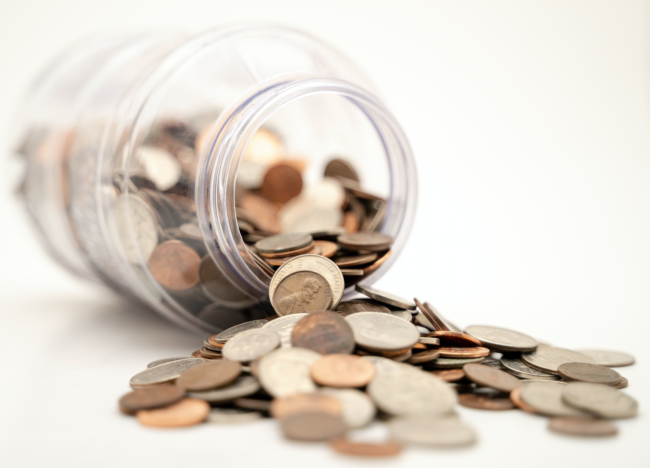 Money. It's not a fun subject, but a necessary one. Sorting your finances gives you peace of mind, less stress and, with the right financial planning, you can reach your future goals.
Without a budget it can be hard to track where your spending is going and money can slip through your fingers like sand. Facing a costly situation or an unforeseen bill, unless you have had exercised careful control of your money you may be faced with needing to borrow to meet the expense.
What are your financial goals?
Do you want to buy your child their first car, or save for the trip of a lifetime? Do you want to make sure you can have a comfortable retirement? Perhaps you just want to live debt free? Try and identify what you'd like to achieve and how much money it will take to do so.
Learn more from Author, Michael Gilmore – The Seven Dollar Millionaire
Whatever your wishes, it's important to factor them in to your monthly spending in order to stay on track.
Here are our best tips that should hopefully help you set up, manage and stick to your budget successfully: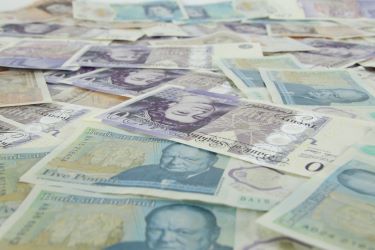 Keep a spending diary
The first strategy is to keep a diary of your spending. Make a note of all daily expenditure for a period of a few weeks. This will assist in determining patterns of expenditure, perhaps helping to identify necessary or frivolous spending. There is nothing wrong with frivolous spending as we all need a little retail therapy in our lives, but such spending needs to be affordable and in budget. Most people find that keeping a daily spending diary also helps to concentrate their mind on what they are actually spending and reign in unnecessary purchases.
Cut the interest
Consider transferring existing credit card balances to a provider offering a 0% interest rate on credit balances. Providers can regularly charge APRs of up to 19% on even modest balances and interest payments can end up costing a significant amount each month. Switching can therefore help cut monthly outlay and subsequently allow you to pay down your outstanding debt more quickly.
Be Aware
0% interest rate cards are usually offered on an introductory/specific time period basis. After that the interest can be higher than you are currently paying. Take great care to check the actual costs of purchases, cash advances and any switch fees. Remember it is generally unwise to borrow to get out of debt.
Internet security is also a concern and it is wise to use a separate credit card, with a modest limited limit (say £1,000), for online purchases.
Receive some cashback
Consider using a cashback credit card instead of a bank debit card for everyday spending and make online purchases via a cashback website that would help generate money in the process.
Reduce bills and food spending
Cut the cost of essential household goods and services. Small savings count and can help you meet your financial goals. For example cut your energy costs. Current gas and electricity suppliers don't offer loyal customers the best deals. Many internet comparison sites now assist with comparing your current supplier with alternatives and switching services are generally available. Always check the terms carefully. Make sure any cancellation or switch fees are not applied by the existing provider.
Fixing energy costs for a year to two is also worth considering as generally energy costs rise more often than fall. It is generally good practice not to accept annual renewal quotes for utility bills and insurance products (e.g. car insurance and home insurance) without investigating alternative providers or discussion with the existing provider.
Also, try and make a shopping list before hitting the supermarket and then stick to it! It can be extremely tempting to grab extra items that look tasty but that is where extra cash can be spent unnecessarily. Do you really need branded products or would the supermarket own brand do just as well? Save money by comparing prices. Bigger packs of items can also work out cheaper in the long run.
Consider your leisure spending
Cut back on days out and activities. Prioritise the activities that provide the most enjoyment and spend less on those that don't offer such good value for money. The phrase 'low cost, high value' is a good one to keep in mind. Reducing leisure spending is not easy but is essential in getting your budget to work well for you.
For example, often the kids will enjoy a day at the seaside rockpooling or playing in the sand just as much (if not more than) a £100 day at the zoo or at a theme park. Also, visiting local woods to make dens or going for bike rides are two great ideas of free activities that they will love. Having fun doesn't have to cost money.
Divide and conquer
It is a good idea to begin using more than one bank account simultaneously to help stay more in control of monthly spending. This can be achieved by dividing up monthly income and simply depositing portions of it into separate accounts. One account can be used exclusively for regular bills and one account can be earmarked as a spending account. This is most effective if a third portion of money is deposited for saving to meet goals.
Have a clear-out
Aim to generate extra money when possible. Sell any unwanted/unused items which have been gathering dust. Sites such as eBay and Gumtree are easy to use and handy for making cash off of old items. Earmark money generated in this way for saving towards goals.
Further information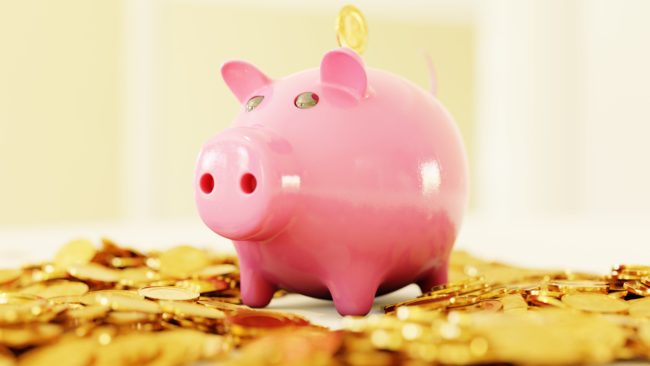 About the Author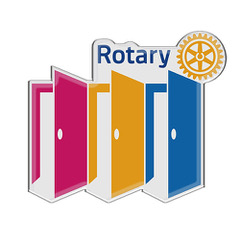 Written by Nick Gray – DipPFS CertPFS (DM) a member of The Rotary Club of The Pantiles. A club currently of some 30 members which predominantly supports causes local to its base area of Tunbridge Wells but, in addition, also supports other national and international programmes. Solving real problems takes real commitment and vision. For more than 110 years, Rotary members have used their passion, energy, and intelligence to take action on sustainable projects. From literacy and peace to water and health, we are always working to better our world, and we stay committed to the end. Raising sufficient money to cater for our ambition is one of the biggest challenges we face and as such have organised such events as charity golf days, charity walks, and film evenings to name but a few.