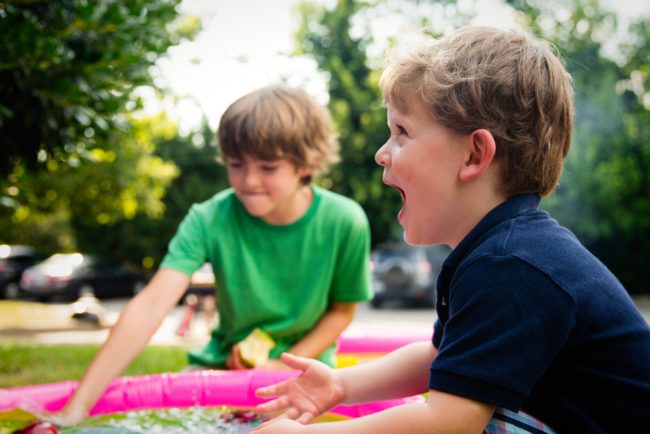 Being a dad can be tricky at the best of times, but the role of step dad comes with its own very unique set of challenges.
You might wonder, how much of the Dad you can put into Step Dad.
How much of a 'Dad' you can be? How much of a 'Dad' do you want to be?
Can you hug your step children?
Can you tell them off when they behave badly?
Should you act like a parent, or a friend, or a teacher, or an uncle?
How do you give them space to get to know you, while still making sure they feel secure and cared for?
There is not a pre-defined job description for the role of step dad and what will be right for your family may be different to someone else's, so don't assume you know what is needed of you, and be open to not only learn about your role, but also change and adapt it as time goes by.
Talk it through
You don't need to, and you shouldn't, come to a decision by yourself about how you will 'be' a Step Dad. First of all, make sure you and your partner both talk through how you see both your roles in regards to each other's children. You might be making some assumptions about what your role should look like, and you may find your partner has a completely different point of view.
Talk about what you both do feel comfortable with, and anything you don't feel comfortable with. You won't be able to think up every eventuality, but there will be some key ones which will be important to cover, and these may trigger other points to consider and discuss too.
Don't tell your step children to call you 'dad'
Part of setting your role might include how you want your step children to see you, and therefore, what they should call you.
Try to avoid the trap of asking them to call you dad, as this can really get you off on the wrong foot. Your step children may already have a dad who they still see, and unless your relationship and bond with them is already very close, these kinds of requests are likely to make them feel uncomfortable, confused and possibly even conflicted – not a good start.
Instead, be honest and bring them to where you are at – in exploring what your role is, and as part of this discuss with them what they feel comfortable calling you, and what you feel is acceptable.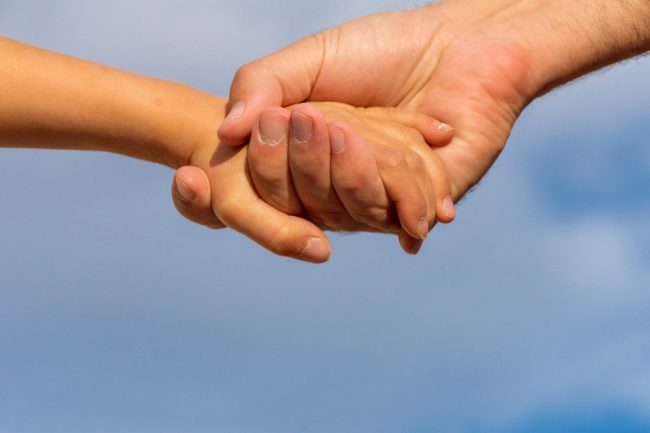 Keep being a dad to your own children
You may be keen to be proactive and work on developing a relationship with your step children in order to more clearly define your role as step dad, which is great. Amongst all of this though, don't forget the huge value in keeping on being a dad to your own children too – whether they live with you or not.
Make sure that you still have time for them, don't worry about changing your behaviour around them to try and not differentiate between them and your step children – in fact, at a time your family is changing so much, giving them some consistency and just keeping your own 'normal' where you can, is important.
Make sure you keep talking to them, reassure them that while it is important that you do try to get to know your step children, that doing so does not mean that you love them any less, or ever will.
If your children are finding any aspects of all the changes difficult, and it is likely that there will be some, be there to listen to them and reassure them that finding it difficult, and even not being happy with everything all the time, is normal and ok. Avoid the trap of criticising anyone else though, (minor issues between children and step children or their step parents, are a normal part of everyone finding their feet and getting to know each other) and keep emphasising that there will be some bumps in the road while you are all finding your feet, but as long as you all keep trying, it will all work out.
Dad (or step dad) does not equal discipline
Do not assume that the male figure of the household has to be the authoritative one and that disciplining all the children must therefore be part of your role as step dad. You may find that your partner is not prepared for you to step into this role with her children either.
Even if your partner is happy for you to take some of the role of disciplinarian towards your step children, or even encourages you to, it is important to know that you must first build a relationship with them before you can do it – if you want to avoid resentment, conflict and possible disrespect. Some roles need to be grown into, and this is definitely one of those – if you immediately appear to try to assert your authority, it will not be received positively by the very children you are trying to build a relationship with.
Indeed, disciplining your step children might be a role which you never take on – not all step parents do – you have to find what works for your family and the chances are you will need to get to know each other first, and then see over time what feels appropriate and works for you all.
An alternative, which allows you to help keep steering everyone in the right direction, is to work together as a family to establish some core house rules or a family contract. If these are mutually agreed, they are more likely to be respected.
Try not to compare
Your role is likely to be unique – there may be similarities with being a Step Dad to being a Dad, but equally there may be crucial differences, and this is fine. You don't have to try and be a Dad you just need to find what being a Step Dad means for your family, and what positive contributions you can bring.
If you can focus on what you can give, rather than that you cannot, you may find your role much more easily and naturally. By focusing on what you can offer– that's where you start to define and find the strength of your role.
You may find that rather than the traditional kind of parental relationship, that you develop more of a friendship or companionship with your step children. You may become someone who is slightly more separate than a parent, but as someone who they know well and who cares for them, they might even find it easier to confide in you about issues at school with work or friends.
Of course, part of your role is always likely to include those ordinary but important day to day responsibilities, making sure they are fed, clothed, where they should be, when they should be, and so on. Your role might not be what you assumed, but there will always be plenty to do!
However you come to define your role, make it unique to your family. Remember, that how it is today may not be how it is in six months or a year. As your family develops, and your relationships, so will your role. Take it one day at a time.
In some instances, it may be that you become the Dad and take on the traditional (whatever that is!) Dad role, and especially where children are young, they may not know any different. If this works for your family, then this is wonderful too – but rest assured, it is not something every family should try to achieve and successful and happy step families don't need this to thrive.