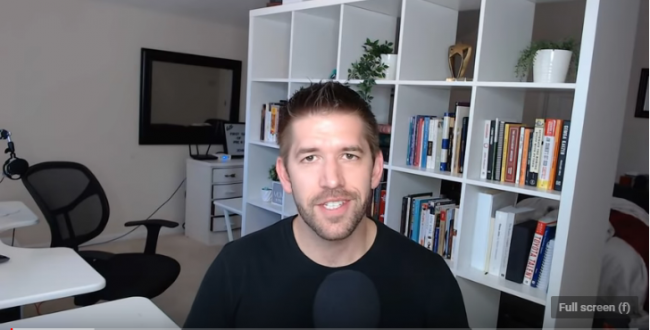 John Whitford is an experienced professional blogger who has made a career out of blogging from home while being a father. In the first part of this series John talked about the benefits of starting a blog which can develop a following and a business. In this second article he goes on to actually let us know how to start. This is gold!!
How do you get started blogging?
If you've read this far, you're probably ready to get your own blog started!
There are only 3 steps to get things off the ground:
A blog name
A WordPress-powered website
A way to make money
Let's go!
Selecting a blog name
So many people get stuck on their website name. Don't be one of them!
Head to a free domain name generator and start entering some key terms that you like. Instantly you will see some great options that are available to you.
Just use the tool to find the name. Don't buy it yet. You can get it for free in step 2!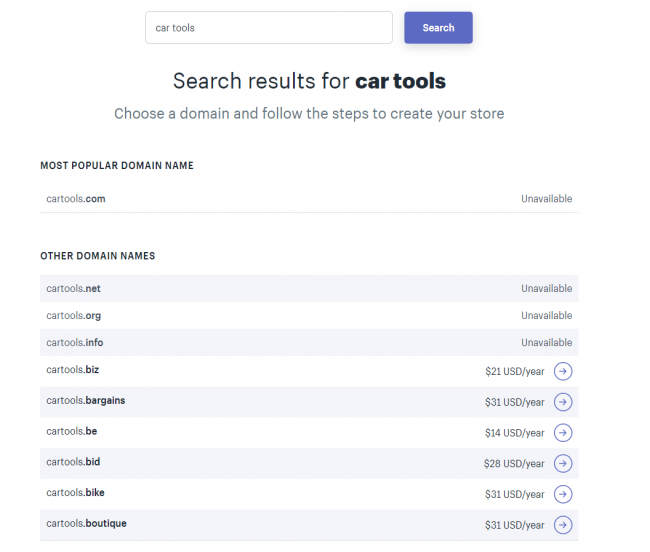 Start your WordPress-powered website
WordPress is the technology behind the most powerful websites on the internet. If you want to build a business, WordPress is what you want. Sounds expensive? Don't worry – it's also open-source and 100% free.
The only thing you need to pay for is the space on the internet to serve up your website when people type in your name.
You can get an account with Bluehost (preferred host for WordPress websites) with a free domain name for $2.95 per month. Everyone can afford that to start their own online business.
Once you create your account with your amazing name, you are just a few clicks away from having your own blog! Bluehost has a simple step by step wizard to get you started.
Start making money with Amazon's affiliate program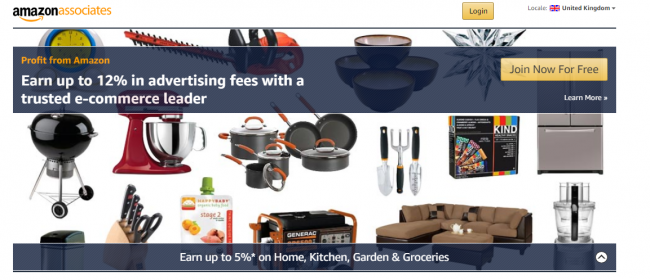 Amazon is one of the best places to get started with affiliate marketing. Even as a new blogger, you can start making money in your first few months by referring people to products on Amazon that you recommend.
Sign up at the Amazon Associate to start referring people to products that you love, and make up to 10% from each referral.
How to find your first paying client
Affiliate marketing is a great long term strategy, but if you don't have a lot of traffic, it can be difficult to make a full-time income.
The fastest way to make a full-time income online is to get freelancing clients while building up your blog.
In my first month after quitting my job, I was able to get 5 paying clients using my favorite Youtube strategy:
Using Youtube for client acquisition
Youtube is a powerful platform because the videos you make can be found almost instantly. So start making educational Youtube tutorials about the type of service you would like to offer.
If there is a new tool that was just released and is a little tricky to use, start making tutorials about it and share your knowledge freely. At the end of every video, offer to talk one-on-one with your viewers for free to help them solve their problems even further.
Put a link into the video description to a simple calendar booking tool like Calendly where they can schedule 30 minutes around your available time.
Have an honest conversation with them, help them solve their problems, and offer additional services for a fee. Don't be too pushy or salesy. Simply come across as a genuine friend who wants to help, and you will be surprised at the response.
Why this strategy works
This Youtube strategy works for 3 reasons:
You give value first. Because you have already helped them on Youtube and in person, they feel indebted to you and are more likely to sign up for additional services
They have a problem to solve. People go to Youtube to learn something new and solve a problem. This is the perfect mindset to hire you to solve their problems for them.
You've positioned yourself as an expert. Most people will never put a video up on Youtube. By doing this, you are already showing some authority in the space. And by following up with a personal call, you quickly show the person that you are real and can be trusted.
Give the strategy a try, it takes a lot of stress off knowing you have money coming in so quickly after quitting your job! How do you put yourself out there and earn your own living? The biggest hurdle in all of this is not setting up the tech. It's not getting the clients. It's the leap of faith required to leave the stability of your job and create a life you love.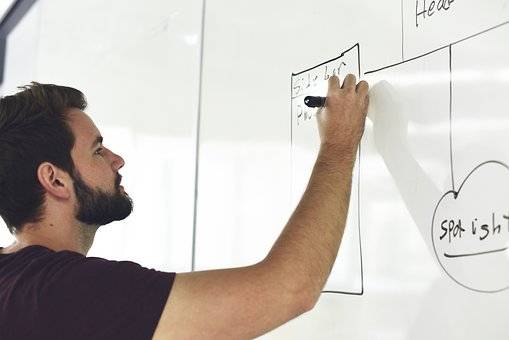 Do it – What's The Worst That Could Happen?
Here's an exercise to try to help make the decision to go forward on this path:
Pretend you've decided to start blogging every night for two years after your day job…
What's the best outcome from this effort? You're making more money than you ever thought possible… you've quit your job and can work side by side with your family on your passion… etc.
Now what's the worst that can happen? You make no money, find out you don't enjoy it, and you've spent a bunch of evenings working on the project instead of relaxing in front of the TV.
Finally, what's most likely? After 2 years of consistent effort, you should have replaced most of your income and potentially all of it, even with a side project. You are much more confident with the online business lifestyle and can see that there is a long term future in it. You still have your job, but feel more confident every day that if you had more time for your blog you could grow it substantially, while maintaining your schedule and lifestyle freedom.
Now repeat the exercise – but this time imagine that you choose NOT to start your online business.
Best case? You still have a job.
Worst case? You still have a job.
Most likely? You still have a job.
Jim Rohn is famous for saying, "If you want things to change, you have to change."

The journey is long, don't go alone
I blog about building online businesses with my family over at Income Mesh, focusing on helping people cut through the confusion of which tools they should be using and how to master WordPress. If you want more help getting started, send me a personal note and I'll be happy to help you out!
John runs Income Mesh, which helps entrepreneurs starting out. Also chheck out his Youtube channel.
He and Suzy also run Start A Mom Blog where you can find answers to questions such as What Should I Blog About!??!