The consulting firm, McKinsey suggest that 7.6 million jobs or about 24% of the UK workforce are at risk as result of Covid-19 related lockdowns either through permanent layoff, temporary furlough or reduction in hours and pay.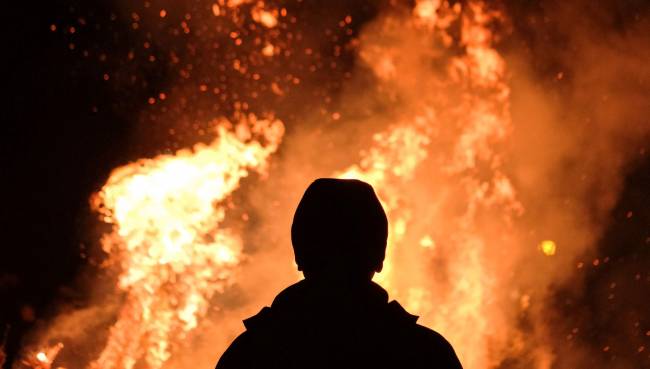 Is that your job? Your partner's job?
After a redundancy, adapting and looking for a fresh and start is tough. Uncertainty, anxiety and stress are perfectly natural. A redundancy leaves you staring down the barrel of new opportunity and losing the security of your usual work, especially right now during a pandemic when family life is currently so complex might leave you feeling overwhelmed.
Retraining
There are though opportunities for retraining and Dad.info was interested to hear about James Murgatroyd's experience retraining to teach with Transition to Teach.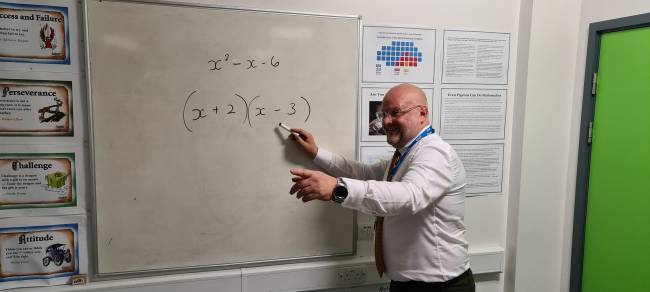 When Covid struck, James was working as an operations manager for a construction company. It was a good job, paid the bills, but when construction sites started to shut back in March it suddenly ended, leaving James unemployed. For the first time in years, James (50) stopped and really thought what he wanted to do for work. James, left school at 16 and is a single Dad of 3. He had his first son at 20, "Being a dad so young, I felt it was my responsibility to concentrate on being a dad rather than myself and that's what all of my jobs have been about". James working life had been focussed on providing for his children, not on finding a career that suited him. Although he managed to also complete a degree and an MBA while working full time. This year his oldest son turned 30 and James joked "I've been tired for 30 years!".
Helping People
Unemployed and with time on his hands, James thought back over his career and it struck him that, "I've been happiest when I've been doing something meaningful and helping people". James is one of many older graduates with career experience, turning to teaching. "One of the worries I had about teaching was being seen as an old fogey by the kids. But what I've realised from being in school is that, to children, 24 or 25 is an old fogey, it's all the same to them. I just hope I've got better stories to tell!" He is now being paid to learn, completing school-centred initial teacher training (SCITT) in a massive secondary school less than a mile from where he lives in Bradford. "I'm really proud of where I come from and I've got a passion for persuading the children that live around here that maths is exciting. And if I can't do that, I at least want to show them that maths isn't something to be scared of."
James' life has taken a new direction in 2020, "before Covid, I had a plan for my 50th year; to see 50 bands. But what I've ended up doing is completely changing my life. I'm so positive and energised about the future".
If you are facing redundancy? Or returning to the working world after any sort of break, what will you be changing?
Tips for surviving redundancy
Know your Rights
If you are an employee, with two years service before being made redundant you have rights
Give yourself time and space to adjust
Losing your job during this pandemic isn't your fault. You are not responsible for world events. Stop, take stock, share your news with trusted friends and family and let them support you.
Visit MIND for tips to support your mental health.
Understand your Finances
Really look at how you are spending your money, take control, make a budget. With Christmas coming fast explain to the whole family that this Christmas is going to be celebrated differently, less presents and more of your presence! Commit your time to your children and leave your credit card at home.
Try this Budget Planner from Money Advice Service
How to claim benefits
Turn2Us have an excellent benefits calculator you can use to see what support is available to you.
Debt
Recommended by Money Saving Expert, Martin Lewis, Christian's Against Poverty can help you if you are in debt crisis. Reach out to them here.
Search for Work
When it is right for you and your family, start searching for work. Contact old colleagues, talk with friends, follow on Twitter and Instagram companies you'd be proud to work with. Don't spend every hour filling in applications. Sign up to seminars, attend relevant online courses, update your LinkedIn profile, and most importantly let people know you are looking.
Try the government's Find a Job service
Use the Job Centre's rapid response service if you have just been made redundant (within 13 weeks, or are concerned you will be made redundant – contact them by email rrs.enquiries@dwp.gov.uk
Chat Live with the National Careers Service
Consider retraining with schemes like Transition to Teach
More information
Transition to Teach is a Department for Education funded initiative that supports eligible career changers into the teaching profession, with a renewed focus for 2020 of supporting those who have been made, or are at risk of, redundancy. The scheme focuses on encouraging potential teachers to recognise how their existing skills and experience can be applied to the classroom environment, to make a positive impact on young people and to provide an outstanding level of education across the country. Transition to Teach is delivered through Cognition Education.