Laws concerning food marketing to children are changing – and that's a good thing, says James Marsh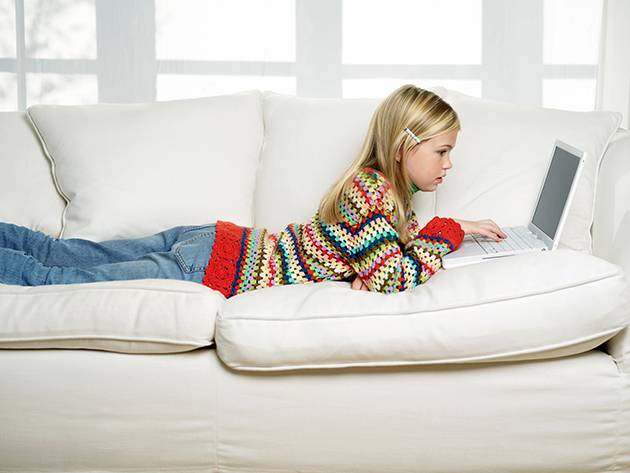 The other day, I bought some cheese triangles for my youngest. You know the ones. I thought I knew the ones.
Apparently not.
My six year old told me they weren't the right cheese triangles – she said they didn't have the right drawing on the label on the front. No matter how hard I tried to get her to taste them before she decided she didn't like them, she would not be convinced.
Six year olds, they know their minds.
Or do they?
Later, as I was about to throw out the cheese triangles because no-one else in the family likes them, I had a sneaky thought… and ripped off the offending labels. Now, they were just plain cheese triangles. No branding.
The next day, when she fancied a snack, I surreptitiously put the now incognito cheese triangles on her plate beside some cucumber and tomato. She ate it all without a murmur.
Was there a slightly-smug-but-guilty-feeling dad in the house? You betcha…
However, it got me thinking about food brands and their place in our children's world.
According to Dutch psychologists, children as young as two can recognise two-thirds of all popular brand logos, including those belonging to McDonald's, M&Ms and Wall's.
The researchers said, "Our study clearly shows that exposure to television has consequences for the brand recognition of even the youngest children." I should add, this research was carried out in 2005.
But does it matter if children can recognise logos?
Yes, if you follow a different study from 2014 written by academics from Michigan State University. This study claims children who can recognise soft drink and fast food chain logos are more likely to be overweight or obese. And childhood obesity is one of the most serious health challenges we face, says Public Health England.
So, am I worried that my daughter can identify the logo of her preferred brand of cheese triangles? No, because in our house we are pretty hot on our children having a balanced diet with lots of fruit and veg. (Did I mention she also had cucumber and tomato that day? I did? Phew.)
Of course, children's viewing habits have changed substantially since that study in 2005. According to Ofcom, for the first time children are now spending more time online than they are watching traditional TV.
So, to me, it makes perfect sense that rules governing food advertising on TV are now being extended to all media (as DAD.info reported earlier this month). From July next year, advertising targeted at under-16s for food or drinks that are high in fat, salt or sugar will be banned across TV, cinema, print, online and social media. So although Tony the Tiger and his fellow characters can appear on packaging, they can't appear in adverts.
Of course, this has led to a predictable backlash by those who see this as more interference from the "nanny state" – and blame it all on the parents, in any case.
But, as we dads know, it's not easy trying to balance what children want with what is good for them – especially with the growing pressure from TV and the internet.
I think brands have a responsibility to ensure our children grow up to be healthy adults. And if brands won't acknowledge that responsibility, Government has to make laws accordingly.
Parents need help sometimes. If that means banning advertising for junk food aimed at our children, as far as I'm concerned, that's gr-r-reat!