Our pick of the best new and updated apps on the market this month
Thousands of apps flood the various marketplaces every second (roughly) but with so many to sift through, how do you find the good stuff from the naff? Allow us to be your guide. Here's our pick of the best apps for the coming month…
Periscope
You might have noticed, live streaming from your phone is the thing right now…and Periscope is where it's happening. This Twitter-owned app enables you to broadcast video direct from your mobile to the world (or, more specifically, to your Periscope followers, which might be a slightly smaller audience). Or (and if you're not a huge exhibitionist, probably more interestingly) you can tune into any one of the thousands of live streams happening around the world. We're all journalists now, y'know.
iOS (free)
Office Lens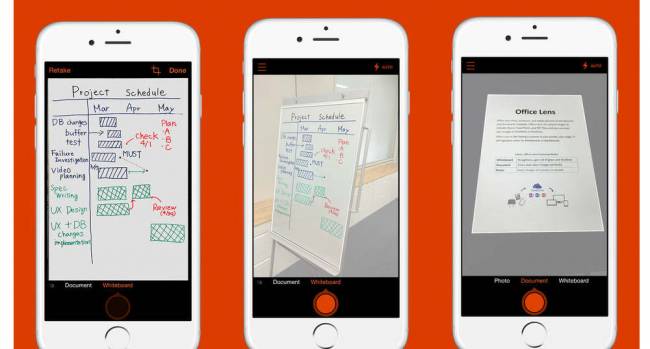 This handy Windows app is now reaching a wider audience and will be gratefully received by anyone who often finds themselves taking pictures of whiteboards in the office. No longer need you sit at your desk painstakingly transcribing those words of wisdom from the weekly meeting – Office Lens does it for you, with the results added to an editable document. Time for a quick coffee instead, then. It's available on Android as well, but only in closed preview for the time being.
Windows Phone (free), iOS (free)
The Trace: Murder Mystery Game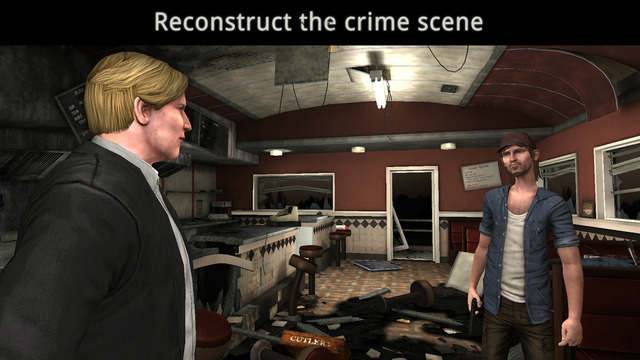 Blimey, where did all these dead people come from? Don't ask us, gumshoe, that's your job. The Trace is a pointy clicky murder mystery game where you're the one tasked with working out what on earth happened at a particularly grisly looking crime scene. It's slick, clever and fun to play, though with only one case included in the game there's not much in the way of longevity once you've played through once. Still, it's more or less guaranteed to get you quietly muttering your best Columbo impression. Oh, sir, just one more thing…
iOS (£3.99)
Does Not Commute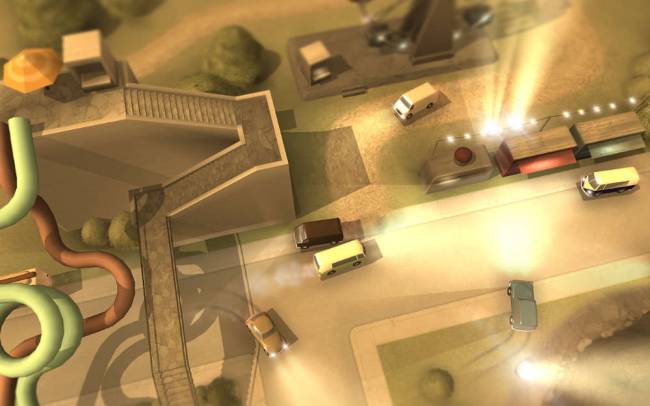 Like all great mobile games, Does Not Commute is extremely simple to play. It's also maddeningly addictive. This is a top-down driving game where you control every car on the road, one at a time. Each vehicle has a destination to which you must drive it, and as you take control of the next, the previous cars' journeys are played out on the map. Before you know it, you're veering around countless erratically driven cars that you were actually responsible for. The £1.99 premium upgrade is more or less essential – without it you must complete an entire level (no mean feat) to avoid starting again from scratch at game over.
Android (free with in-app purchases)
Gruffalo & the Vanishing Wood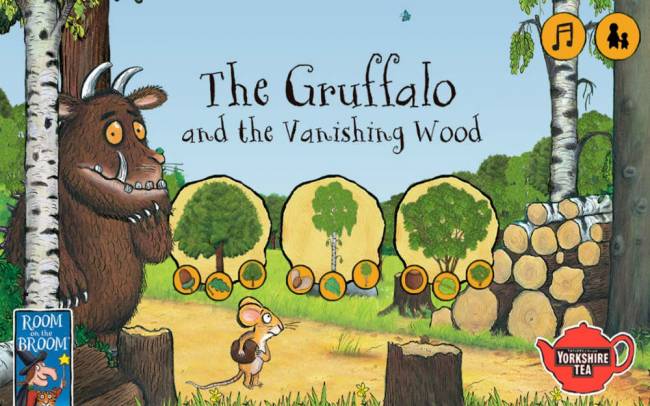 You're a dad, you can already recite every book in the Gruffalo canon from memory, but – hey! Here's something Gruffalo-related that's new: surely cause for celebration. Following up on its release on iOS, this simple game for three- to seven-year-olds is now available on Android too. The gentle gameplay sees Gruffalo and Mouse planting trees to repopulate the deep dark wood. It's eco-friendly then and, and with tree facts presented as you go along, you can even call it educational too.
BBC Proms Guide 2015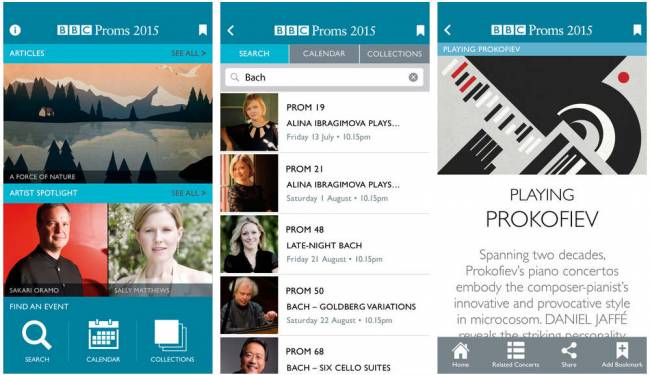 Ah, you really can't beat a bit of flag-waving classical music with some fireworks thrown in, so thank Bach for the Proms. This annual orgy of orchestra is almost upon us once more, and the official app presents a guide to all you need to know, including listing times for every performance and, of course, the option to listen or watch those being broadcast.
iOS/Android (£2.99)
reTxt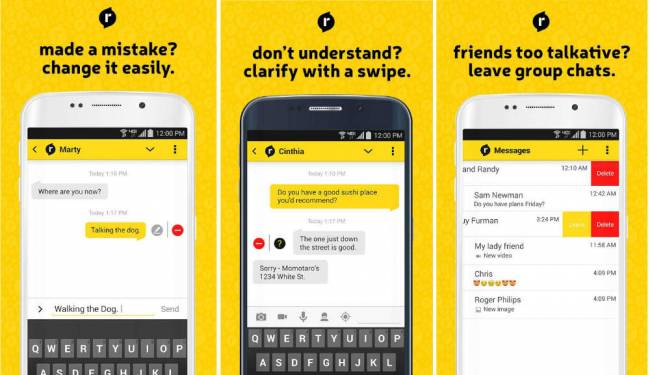 Tap, tap, tap. Dum de dum…send. OHMYGODNO! Ring any bells? If you've never sent a text message to the wrong person, or made an embarrassing typo or accidentally put kisses on the end of a work message to your boss, then congratulations, Mr Perfect. This app is for the rest of us, the thumb-fingered majority who know the searing flush to the cheeks as that errant text message flies the nest never to return. ReTxt is your friend – it lets you recall or edit text messages, even if they've already been read. Technology is a wonderful thing.
Android (free with $0.99 annual sub after 60 days)