Do you often find yourself stuck for a last-minute gift idea? Father of two and dad blogger, Nick Lloyd-Davies, reviews Zeek Mobile, a brand-new app for buying gift vouchers and gift cards that could be the answer to your pressie-purchasing dilemmas…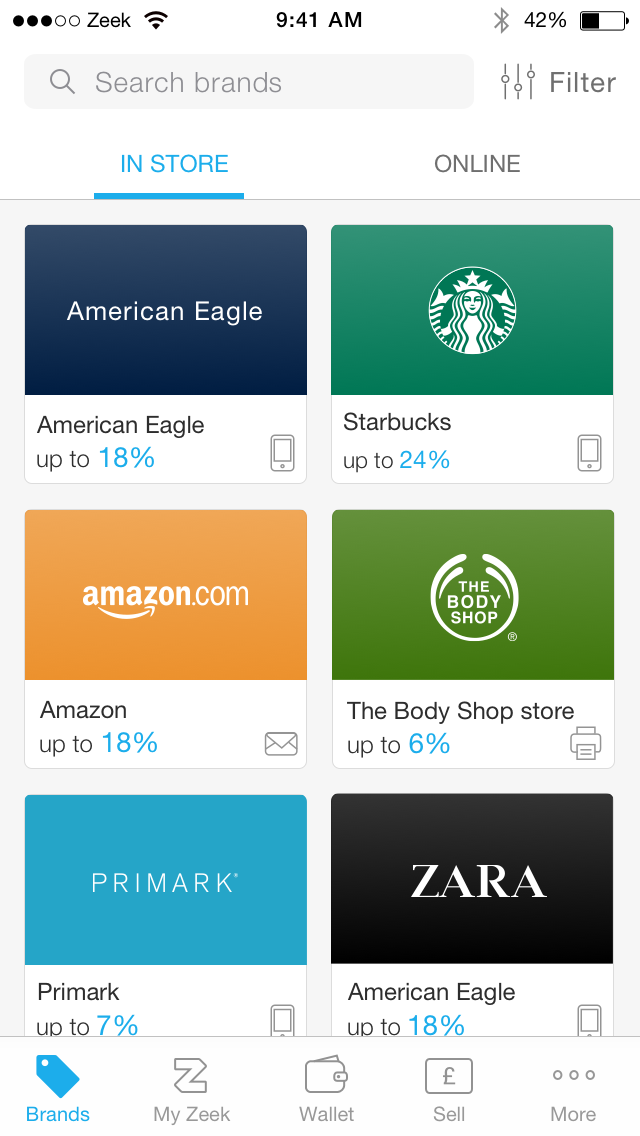 Why is it that others always seem to find the gap in the market? That one niche, staring you in the face. Why didn't I think of that?
Well, those at Zeek Mobile are another top example. Not that I'm complaining though. Like most dads – well, blokes generally – any app that makes our life that little easier has to be good. Like the genius of JustEat, Amazon and RingGo, these little friends on my mobile remove the hassle factor. A few flicks over my iPhone screen and that's it – can get back to more important stuff like the next Netflix series.
Zeek is a great new discovery that dads will love. Just think – you can't be bothered (or remember) to get the required birthday present for 'whoever' and the perfect solution has often been a gift card. No particular thought, but nice and easy. Except – you still had to traipse down to the shop to get it. But, my dad friends – you need traipse no more! Zeek Mobile is here!
Zeek provides a quick and easy platform for buying – and selling – gift vouchers and gift cards. Every conceivable brand is featured offering a range of discounted vouchers and cards typically from between £25-£200. Brands range from Fortnum & Mason to Iceland, Starbucks to TKMaxx and other staples like M&S and John Lewis, so it's great for everyday purchases. A particular USP with this app is that you can also sell an old gift card that's been hanging about in your wallet from Christmas. You can cash it in on Zeek in no time.
It is such an easy app to use, from the first moment you download it. It doesn't ask for a password, just your email and it then sends a verification link to your phone. Easy. Then, if you want to buy, all the brand logos are shown in large icons, with details of the discount. Easy. If you set up payment details, card or PayPal, then just click and that's it. Easy. The voucher is then immediately in your Zeek wallet or sent to you in the post – your choice.
If you have one to sell, just select the brand, tap in the voucher serial details and photograph both sides, then that's it. There are some Zeek charges, so I would just say probably not worth selling cards worth less than about £20 to make it worthwhile.
I'd say the only observable negative was that many of the vouchers have a fixed selection of prices. The posher the brand, the higher the starting value. There is an option to search for a value of your choice, but 9/10 it offers only the same selection. It would be good to have greater choice as a consumer.
But hey, Zeek means happy, more relaxed dads – so I strongly recommend you get it and avoid that last minute trip to the high street.
Find out more about Zeek Mobile here, and go to dad.info/article/win for your chance to win £100 worth of gift vouchers, courtesy of Zeek.