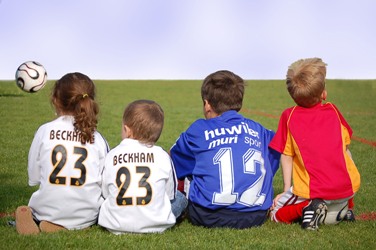 I spent much of my youth running around my house pretending to be Daley Thompson. Who could forget his cheeky face as he whistled the national anthem? Priceless.
Gareth Bale has moved from Spurs to Madrid for £85 million. He'll be paid £300,000 per week. According to the ever reliable interweb, the average UK salary is £31,319. Assuming the average person has a 45-year career Gareth Bale will earn more in 5 weeks than you will in your entire life. Sobering.
Don't get me wrong, I love football. Like, LOVE it. But this makes me want to throw up.
As most of the country struggles with increasing costs of living and decreasing wages it seems impossible that football stars can be role models of any relevance to the rest of us at all.
Where does it go from here? Who will Adlai or Koa emulate as they kick the ball around the park? What if they want a shirt with Bale's name on the back? Does it matter how much they get paid? It didn't matter how much Daley Thompson got paid to me, but I'm pretty sure it wasn't £85 million.
This is one of those Dad dilemmas I didn't see coming. Maybe this will all blow over by the time my boys get properly into football and I won't have to deal with it. In the meantime, I'll be doing my best Daley Thompson impression, whistling along to the national anthem, and longing for the days when I didn't know athletes got paid at all.
The views expressed in this blog are solely those of the blogger and do not necessarily represent the views of Dad.info.