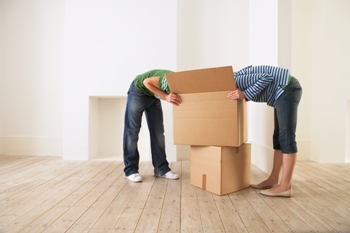 We've been looking at houses on streets I never knew existed. We've seen everything from the terrible, to the filthy, to the dangerous and the downright comical.
On one occasion we were shown round a filthy dark house where all the residents were in bed. It was 5:30pm. Understandably, Adlai hung on to me tight although Koa was keen to poke around… Maybe he was looking for the Hoover.
When we moved into our neighbourhood, our little rental house was in the minority. Most of the others around us were owned by people who'd lived here most their lives. We could never see ourselves moving. It was perfect. People looked out for us and we looked out for them. We figured that one day we'd save some money and buy a house here, this one even, we felt like we'd found our place.
Now we're able to think about buying. But, house prices went up and went mad around here… people started to sell. Neighbours and friends moved on with offers from developers too good to turn down. We tried to buy a house two doors down but the developers beat us to it. The road rattles to drills and hammers and skips appear and fill with old carpets and hundred-year-old bricks. With every neighbour that moves and every house that comes up light-years out of our price range, it feel less and less like 'our place'.
So we've broadened our search. We've looked at Victorian terrace houses and new-builds.
But we are looking for more than a house. We are looking for a place where we don't need to wait for the landlord check his voicemails on Monday morning before our boiler gets fixed. A place for our children to play. A place for them to grow and learn. A place where we can be safe. Home.
I'm sure our home is out there. But we've not found it yet.
The views expressed in this blog are solely those of the blogger and do not necessarily represent the views of Dad.info.