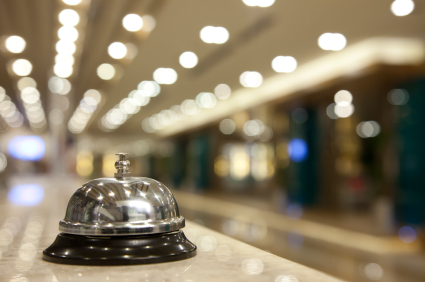 We've been planning it ever since Adlai was born. To coincide with Faith and I both hitting 30 and to celebrate five years of marital bliss we would go away for the weekend…without Adlai.
The thought of sleeping more than 10 metres away from our son has caused us to steadily downsize the scale of our holiday. Before Adlai was born we were pretty much heading on a two-week trip around the world. By the time he was six months old we thought a weekend away somewhere in Europe would suffice. All we could finally commit to was a night away in a posh hotel in England.
Worried about the wild milk parties, we decided not to leave Adlai home alone. Instead he stayed with his Auntie and (Fun)cle. I'm not sure who was more excited: my brother and sister-in-law, Faith and I, or Adlai. Adlai had a fun-packed 36 hours ahead of him as Faith and I headed off feeling really quite emotional.
The hotel was fantastic and it was so good to have some time with just the two of us. We went out to eat, went swimming, went to the gym, went to the sauna and sat in Starbucks for hours. It was all very relaxing, but the whole time it felt like we were missing something. We couldn't get out of the habit of talking quietly as we drove, forgetting that the quiet in the back was not caused by Adlai sleeping. I kept expecting the little fella to pop into the room or poke his head around the sofa at Starbucks.
Collecting Adlai from his Auntie and Uncle's was one of those moments I won't ever forget. As we headed up their driveway he clocked us straight away, pointed at the car and grinned. We loaded him through the car window for some serious family hug time and had a good ol' laugh.
I'd count the whole thing as a success, and I think we'll do it again sometime. And next time, Faith and I might even go all the way to Wales.