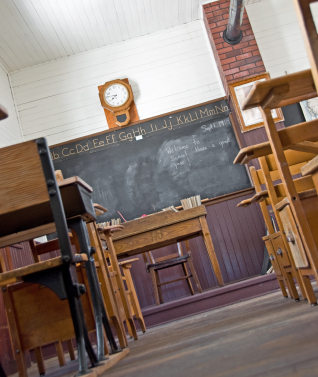 I hate the smell of schools. Well, I'm not sure if it's the actual smell I hate or the memories it evokes – probably a bit of both.
The smell makes me nervous. When I smell it, I start to sweat and, for some reason, I get dumber. Yep…who knows where I'd be now if it wasn't for this debilitating condition? I'd probably be running the country or something.
I wonder if a scientist should look into my problem. If people do in fact get less intelligent inside school buildings, we should probably change the cleaning products or invest in a load of potpourri. Maybe I'll write to the Queen. Come to think of it, I'm fairly confident she reads this blog.
Anyway, when I was 18 and finished with my A-levels, I remember thinking "I don't need to smell that school smell ever again.