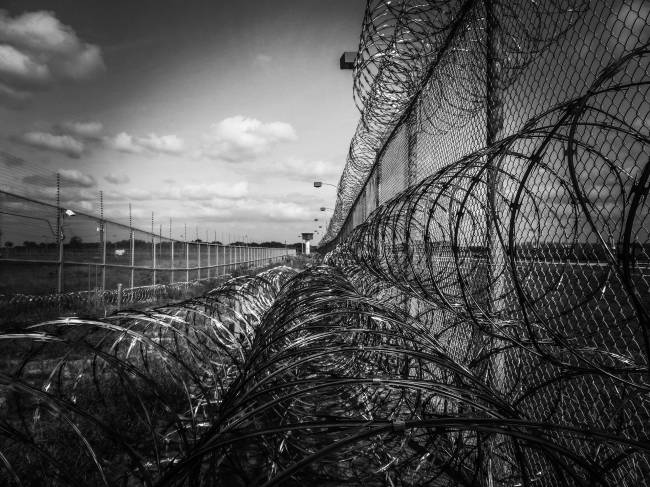 Image by Jody Davis from Pixabay
'I got attacked in my own home and my kids got threatened and that was the trigger. I hit back.
Because the person had taken one step back it wasn't classed as self defence. I got two years.'
Lewis Hardy
Locked up in Dartmoor Prison
At Dad.Info HQ we think that kids need their Dads and not just in an abstract way but in a concrete, present, ready to have fun way. But, we know life throws curve balls at families and one massive obstacle is a stint in prison. Whether for a few weeks or years, managing that time and distance away from your child is tough on you and your kids. Recently we had the opportunity to chat with Lewis Hardy, (Dad to 3 boys) and find out how being locked up in Dartmoor Prison challenged him and his family.
Time to think
In 2013, Lewis was a Dad in his early twenties with two boys, aged 4 and 5. Lewis worked away a lot, for up to five days a week. If you ask him, he will tell you he often drunk too much and one night he made a bad decision and was sent down for 2 years. ' A major thing that prison helped me realise (and you have a lot of time to think), was that I dealt with the situation wrong. I shouldn't have used violence back, there are other ways to deal with the situation and alcohol doesn't help.'
Lewis, with his family, made the decision to not tell his young children he was going to prison. The whole family just told the kids that Dad had to work away. It was a lie but Lewis stands by it: 'Dartmoor Prison is a very scary building especially for young children to come to. Obviously there are some people in the visitors room who would make me feel uncomfortable bringing my children there.' It was nine months before Lewis saw his boys again.
The one thing that really helped Lewis in prison was a charity reading project. Storybook Dads. Prisoners record on CD or DVD a bedtime story which is then sent home and played to their children. Lewis enjoyed recording stories like The Gruffalo (Julia Donaldson) for his boys and worked on the assisted reading programme editing other prisoner's audio recordings.
'It was a little bit like doing Cbeebies with the prisoners. A corner would be set. up. You'd be reading your Gruffalo books and other prisoners would be hid behind the chair with puppets on their shoulders. Some of these lads in jail are really talented they just don't know where to put their talents to.'
Lewis could send home stories to his children and his partner would play them to his children every evening. 'When you are in a prison cell all on your own it is a comfort to know that you can still help. The kids still say now they felt that connection to me and I knew I was sending that connection to them. Without that it would have been really hard for the children not to have seen me for that period of time. They always remember seeing my face and it would help them going to sleep while they listened to my voice'
Lewis was released early on an electronic tag. As Lewis' crime had been committed in his home he wasn't allowed to use that address while on probation. Between 7pm and 7am Lewis had to stay at a registered address away from his family. Sofa surfing was another strain and it wasn't until he was home properly with his family that he could begin rebuilding his life. Lewis explains that his work with Storybook Dads helped him and other prisoners maintain their connection with family. Lewis feels so lucky to have 'a family that cared about and loved me… a lot of prisoners don't have this. They've committed that many crimes the family just give up, they can't care no more. Don't matter how hard they try this person just keeps on committing crime. If we can just get a family who support them they are less like to reoffend.'
A lie to protect his children
Sending home bedtime stories nurtures the precious connection between a father and their children. The point of prison is rehabilitation and that isn't just into society but for many men it means rehabilitation into their family. For Lewis the stories he recorded worked. They let 'his kids feel his love coming towards them and let him feel that love coming back.' Years later Lewis had to tell his children he had been to prison. His kids were upset and the worst of it Lewis explains was that they were angry with him for lying about it. 'You tell the initial lie to protect your children but then you have to tell them the truth and I may have left it a little bit too late. You tell them not to lie and so as soon as they clock you have lied, they pull you up on it. They were right. I had lied to them. You lie to protect them; they were too young to understand, and they understand that now.'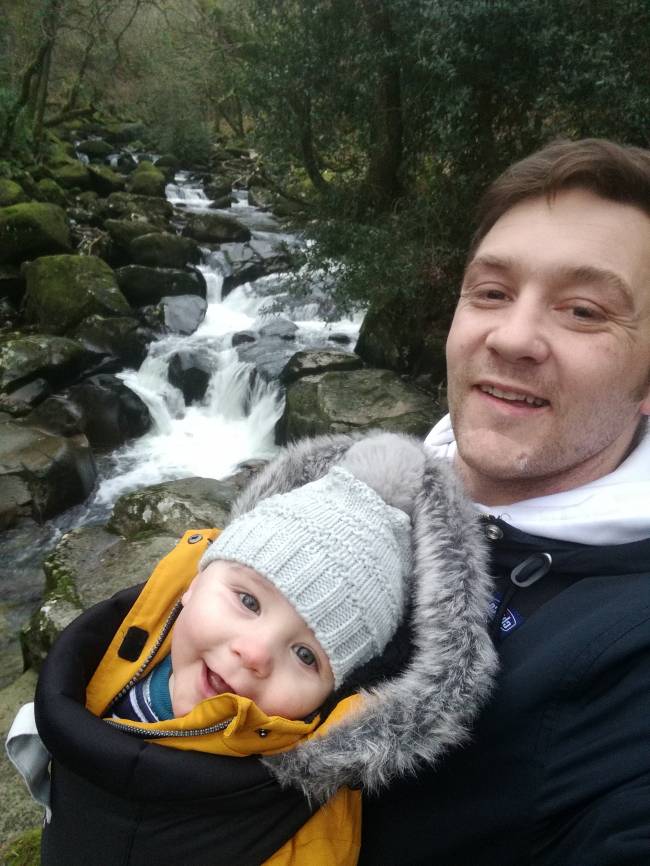 I'm meant to be a Dad
Lewis now spends time working, doing up his family home, looking after his Mum and chasing his kids round the streets. This weekend gone he says he spent about three hours each day playing chase with the kids. We asked him how it makes him feel to say I am a Dad? After a bit of laughing (as let's face it parenting is tough) Lewis answered 'It makes me feel amazing I'm so proud of all my children. Baby has come along since I've been out of prison. He is 17 months now, he is nuts. He climbs along the windowsills and out of the highchair. My next son is the most loving boy and my first is unique. Makes me feel so proud. By the time we are waiting for them to come home on Sunday we are like addicts because we love them so much. They just fill me with a sense of pride all the time. Being a Dad is the most amazing thing in the whole world. I'm meant to be a Dad.'
For more information about the Storybook Dads project – www.storybookdads.org.uk
For support for families with a parent in prison – https://www.gov.uk/support-for-families-friends-of-prisoners
For solidarity and a space to chat visit our forum – www.dad.info/forum