DAD.info talks exclusively to global traveller, motorcycle maniac, and Ewan McGregor's best mate, Charley Boorman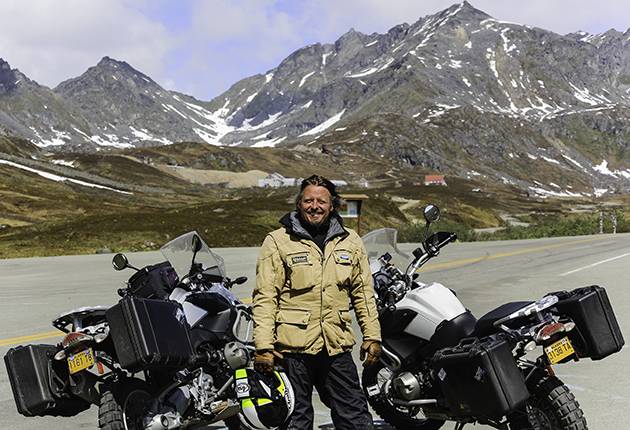 In your opinion, which global destinations are developing tourism particularly well?
I was in Mexico recently down in the Baja Peninsula, and about two months ago they had a huge hurricane which wreaked loads of damage to their hotels. The willingness and ability of the local people to get back up on their feet for tourists was incredible. Despite what people think about Mexico, it is a really friendly, fun place, and if you like biking then you should go and do the Baja 1000, it happens every October and is amazing.

What destination has surprised you the most?

I would say Mongolia, getting across on motorbikes was so difficult, there were no signposts and very little infrastructure – it was a real challenge and was exciting. One thing I learned from travelling in Mongolia is that, if you're in a vehicle, never ask a man on a camel for directions as he'll send you up a camel path across mountains and all sorts!

What do you like to bring back from your travelling experiences and what is the most unusual souvenir you have in your home?

Every year I take motorcycle tours into Africa, I think it's really important to get tourists out there as lots of people think it's a scary, dangerous place and I want to show them how it's not those things. We found this tiny little village in Namibia one year, and there was this local artist who would see animals in these gnarled tree stumps so I bought this beautiful elephant. It ended up costing me more to get it back to England than the thing itself.

What destinations would you still like to visit?

I've not really spent any time in South America apart from Brazil about 30 years ago. I'd love to start exploring Central and South America, Mexico was the start.

Where are you going next?

Next, with a little bit of luck, I'll be doing another Extreme Frontiers in Mexico and hopefully there's a huge adventure on the horizon but I can't talk about that yet…
… Let's hope Charley's alluding to getting his mate Ewan back on the road for the much-anticipated Long Way Up, speculated to be a motorcycle diary from the tip of South America up to Alaska. Good luck, Chuck!
Charley Boorman is just one of the celebrity speakers at Destinations: The Holiday & Travel Show (15 – 18 January 2015) held at Manchester's EventCity. Charley will be sharing tales from his incredible adventures and testing out the skills he recently learned on Celebrity Masterchef on the Food & Travel Stage. Destinations will also be taking place at Olympia London (29 January – 1 Feb 2015).
For more information, visit: www.destinationsshow.com