DAD.info talks to Ewan McGregor, currently starring in new action comedy Mortdecai alongside Johnny Depp and Gwyneth Paltrow, about fame, family and how fatherhood finally made him happy…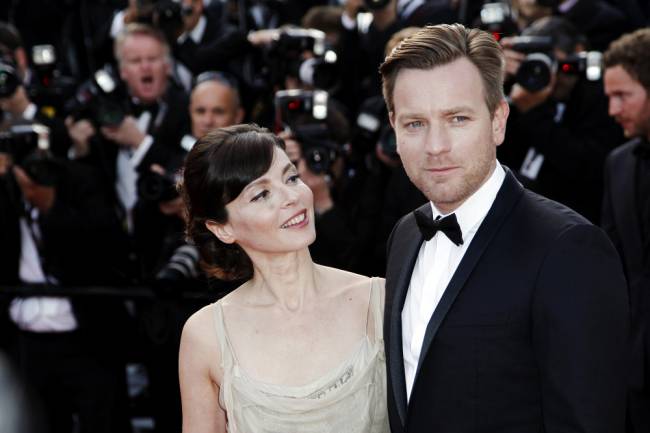 Having shot to fame in his early twenties thanks to the success of Danny Boyle's 'nineties hits Shallow Grave and Trainspotting, 43-year-old Ewan McGregor has grown into one of Hollywood's most respected and in-demand actors. Next July he'll celebrate 20 years of marriage to his wife Eve Mavrakis, 48, and the couple have four daughters, Clara, 18, who has just begun university in New York, Esther 13, Jamiyan, 12, and Anouk, 3.
We heard you weren't too happy at school and knew from an early age you wanted to act. Were your parents supportive?
Definitely. My parents supported me, they believed in me, and that made it much easier for me. They knew I loved performing and so rather than try to convince me to go in some other direction and find a proper job with more stability, which most parents would probably do, they just stood behind me. They told me that they wanted me to be happy and that I could quit school and study acting. And it all worked out in the end, so I guess they knew what they were doing!
You became a star in your early twenties, with Shallow Grave, Trainspotting and then came Star Wars. How did that impact your life?
It was fantastic, in a way. I was living out my dream of being an actor and I was doing a lot of wild partying. But the success and recognition was also a lot for me to deal with and it was a very chaotic time for me.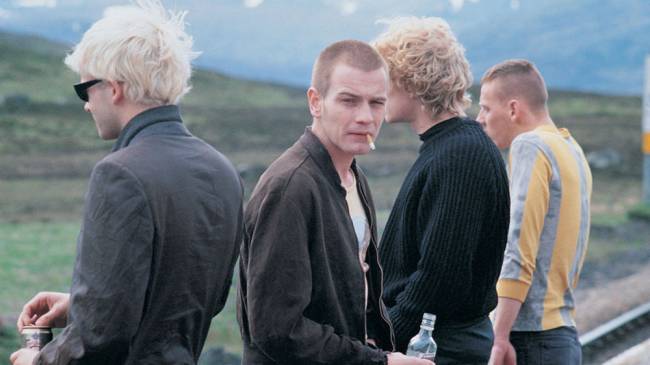 When did you meet your wife Eve?
I was just 23 at the time, so she was with me through all of that craziness. It took me a while to realise what makes you happy and content and what doesn't. At the time when you're riding a wave of success and you're drinking and partying, you think you're happy, but that's not always the case.
So what changed?
Luckily I realised that those things weren't good for me and weren't satisfying. It was my wife and my child at the time, the things that were right in front of my eyes, which were truly making me happy. It's not a unique story, but I was lucky in that I understood that about myself early on and didn't waste more time indulging myself. I had definitely done enough of that by then!
"At the time when you're riding a wave of success and you're drinking and partying, you think you're happy, but that's not always the case."
Your marriage is a great success story and you've been together for nearly two decades now, which is a lifetime in celebrity terms. Do you see your relationship as an accomplishment?
Our marriage has been a wonderful journey and I'm very lucky that we found each other. I don't like to think of it as an achievement or accomplishment because there's an implication that it's required some great effort or something. I'm in love with my wife. We have a beautiful time together and I love being a father.

Does being a devoted dad come naturally to you?
Some of it is natural, but you also have to take your responsibility as a father seriously. You have to make time to get to know your children, spend afternoons shopping with them and just trying to build that closeness with them, instead of just being a parental figure.
Do you have any tips for building that close relationship with your kids?
I've tried to make sure that my daughters felt that they were each very special to me, and that I'd always make time for them – I think that's one of the most important things to do as a dad. You need to pay attention. I realise it can get boring playing with really young children – telling a story over and over again, let's say – but the secret is being there. If you're playing with your children, then play with them. Don't start reading the papers on your desk or sneaking a look at your computer. You need to turn off your BlackBerry and lose yourself in their world. Even if you do it for a short time, it will mean a lot to you and to them.
You have four daughters, and your elder two, Ester, 13, and Clara, 18, are at the start and end of their teenage years. How have you found the terrible teens so far?
Ha! Well teenagers are quite strange. They're odd people. And they don't know why they're so strange and of course they always think that they're right. I like my relationship with my eldest daughter, Clara. Though I have to say that she wasn't that happy when I told her that I was coming to New York (to act on Broadway in The Real Thing) and that I would be phoning her every night after the play was over. That didn't go down too well with her at all, but hopefully she'll come round!
Ewan's new gold heist movie, Son of a Gun, will be released on January 30, and action-comedy Mortdecai, co-starring Johnny Depp and Gwyneth Paltrow, is out now.
Words: Camilla Davies / Lauren Jarvis.