Can you imagine a world where your children will never have the chance to see a rhino? Many of the planet's most iconic animals – including rhinos, elephants and tigers – are under threat from habitat loss and poaching. Wild rhino populations across Africa and Asia are in drastic decline, due to the demand for their horn which is used in traditional Asian medicine (despite having no proven medicinal value).
The charity Helping Rhinos will be hosting an event in London on 15th March and inviting top conservationists to share their experiences of working with rhinos, and looking at what can be done to help pull them back from the brink of extinction.
DAD.info caught up with TV wildlife vet, Steven Leonard, who will be the Keynote Speaker at Shades of Grey – Seven Saviours of Black and White Rhino, to find out more…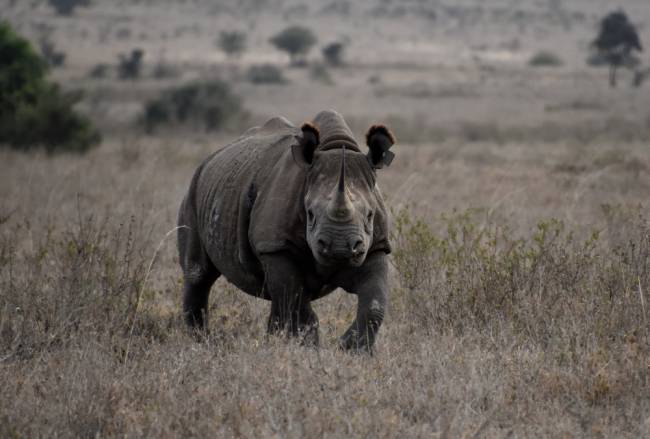 Hi Steve. You've treated animals of all shapes and sizes during filming of your television series, Vets in Practice and Vets in the Wild. Have you had any close-up encounters with rhinos?
"Yes, I've had the privilege to work with rhinos on a number of occasions. I've walked up to within 10 feet of a white rhino and calf in Swaziland, bottle-fed a baby black rhino in Zimbabwe and had my whole left arm inside one in South Africa, helping the vets there work out what was wrong with her. Rhinos are extraordinary animals to get up close to as they're so huge and powerful. They've also roamed the planet for millions of years, so it's always a massive honour to work with them."
Why is rhino conservation so important to you?
"We are losing so many of Earth's species through loss of habitat or over exploitation, but the rhino has to be one of the most senseless disasters of recent times. To claw these majestic animals so successfully back from the brink of extinction – as we did after the poaching crisis of the 1970s and '80s – just to lose them again now will break the hearts of billions of people around the world. We simply cannot see them go extinct on our watch."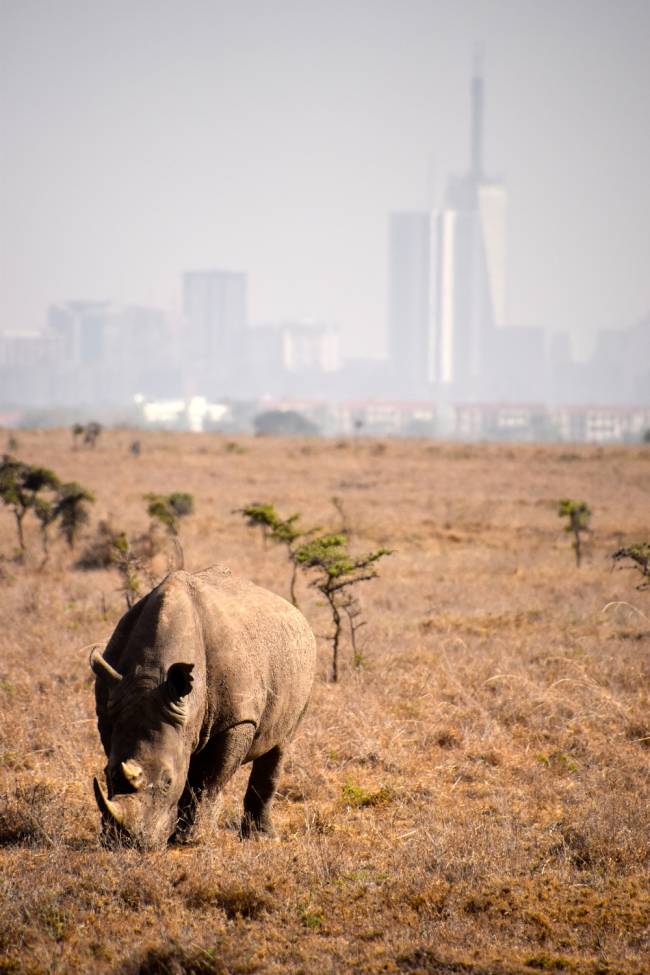 So what do you think is the way forward to protect this iconic species?
"We need to understand the problem politically, economically and culturally. Without global action along the whole supply chain – from the often poverty-stricken poacher doing the shooting on the ground in Africa, to the millionaire dealers trading rhino horn in Asia – we won't have a chance of breaking apart this continuing massacre."
At the Shades of Grey event, Helping Rhinos will be raising funds to launch a new mobile veterinary unit, based at Ol Pejeta Conservancy in Kenya, which is home to the world's three last remaining northern white rhinos, and a sanctuary for 113 critically endangered black rhinos. Why are these mobile veterinary units so important for Africa's wildlife?
"I've spent quite a bit of time working alongside vets in Southern and Eastern Africa, from big teams with helicopters and lots of high-tech resources, to single practitioners working and living out of the back of a truck. I have great respect for what they do and the harsh conditions they often have to work in. Without them, injured or sick wildlife would struggle to survive in these remote locations, where access is often difficult due to lack of infrastructure we take for granted, such as good roads and airstrips. Their work really is vital to the survival of these species."
What's next for you?
"I'm very much concentrating on my veterinary career. I've recently passed a post-graduate Certificate in Internal Medicine and am loving my clinical work. However, if the phone rings and they need me back in the bush, I'm sure I can find some time…"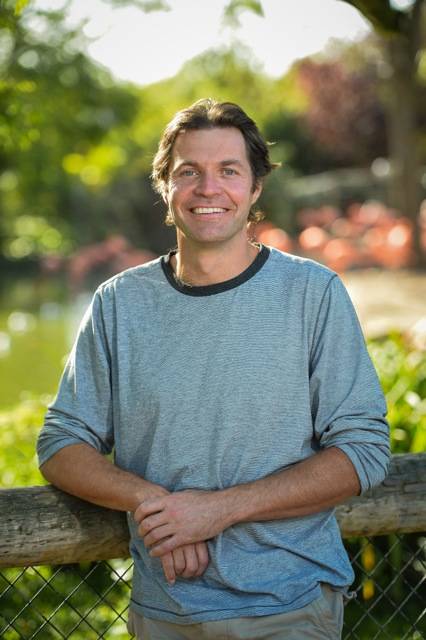 Hear more from Steve and other inspiring speakers at Shades of Grey – Seven Saviours of the Black and White Rhino on 15th March in London. To find out how you can help protect the rhino, go to www.helpingrhinos.org