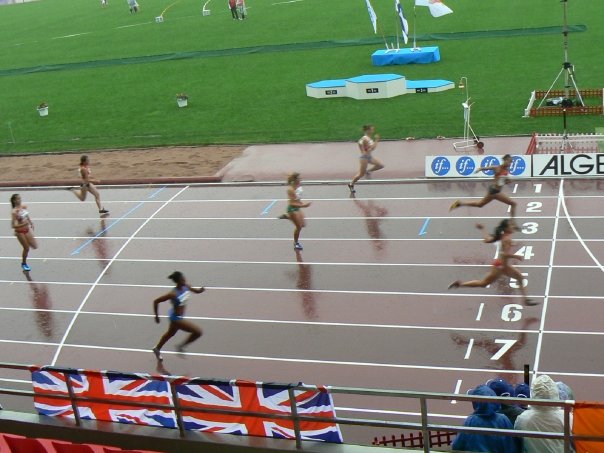 Lynsey Sharp, the 800 metres runner at the centre of a controversial appeal against her selection in the Great Britain Olympic squad, says she is inspired by her father's battle for life.
She is the 800 metres runner whose selection for the Olympics sparked controversy when she was chosen ahead of other women who had recorded faster times.
Lynsey Sharp was chosen only after winning a silver medal in the European Championships in Helsinki – and after two hours of debate by selectors, leading to some of those who were left out appealing, and criticism on social media sites.
But if anyone is likely to have been capable of overcoming such a challenge before actually competing in London, it is 22-year-old Sharp – whose childhood means she knows exactly how to cope with both sporting greatness and adversity.
Lynsey's father is Cameron Sharp, the sprinter who competed at the 1980 Moscow Games and later won silver himself in the European Championships.
But nine years later, tragedy struck when he was left with serious brain injuries after a car accident. There was a long battle for compensation and, as he struggled to learn to walk again, his marriage broke up under the strain.
"Lynsey and her sister saw all that,