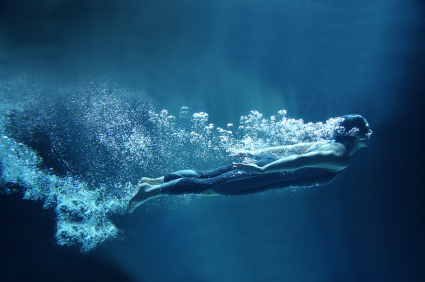 It was a lot to take in for the Plymouth schoolgirl. Having only turned 15 in March, Ruta Meilutyte had gone into the London Games hoping for a taste of what it was like to swim among the elite. Then she went and beat them, taking Olympic gold in the 100m breaststroke and making history as Lithuania's first swimming champion since independence.
It is the day after the race that has changed her life beyond recognition and as she walks through the crowds of the Westfield shopping centre, chaperoned by her British coach Jon Rudd, she keeps her blonde hair tucked up in her Lithuanian team hoodie, partly to fend off the drizzle but mainly to fend off the attention of the world.
She has become one of the unexpected stars of the Olympics.
The next day brought an emotional family reunion. Having spent the night alone, Meilutyte finally got to celebrate with her father, Saulius. He had given his ticket to his mother, Ruta's grandmother. It had been the first time Mrs Meilutis had taken an aeroplane — it had been worth the wait.
Her grandmother was joined by a high profile cheerleader. "The Lithuanian president [Dalia Grybauskaite] was there in the pool,