It has been a tough year for musicians, an industry that depends on people socialising has perhaps sung its swansong on 2020. The Musicians Union reports tens of thousands of musicians are set for financial hardship. Despite the backdrop of Covid-19 and with admirable hustle, Dad of two, Mike Eaves spoke with Dad.info about his new venture Rockabye Radio.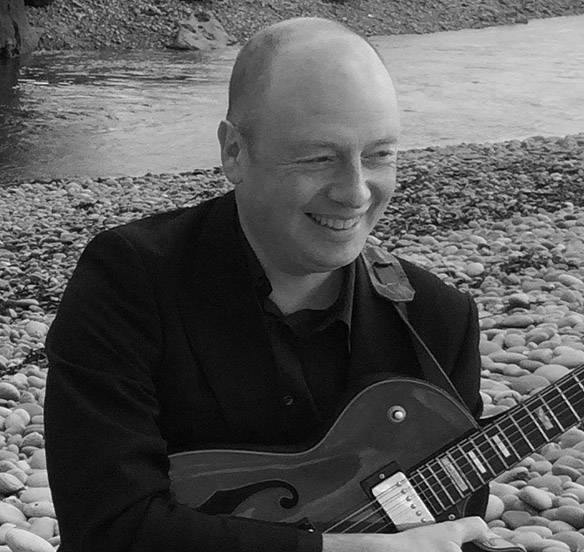 When Mike first became a Dad his musical sensibilities were pretty offended by the quality of music on offer for kids. "When our children were born, we quickly realised that most of the music made for babies and young children was over simplified and on synthetic instruments". At Dad.info we've been there, all the noisy toys that play 'the wheels on the bus', or 'singing' groups where you are exposed to Joe Public's not very dulcit tones. Mike though, as a musician, felt he had to make a change, "We thought of it like food – giving little ones a broad and balanced palate of fresh organic sounds". Rockabye Radio's stated mission is to to create intelligent arrangements and introduce a range of styles featuring real instruments and great musicians.
Mike on TV
Mike certainly has the right musical pedigree, writing and performing music for CBeebies and very impressively performing for Martin Scorsese as a café musician in his film Hugo. Mike remembers how when his first son was just born, his wife Karen who co-created Rockabye Radio broke her wrist and had to recruit her niece to push the pram as Mike was rubbing shoulders on set with Sasha Baron Cohen and Emily Mortimer. It wasn't all glamour though as he lived in East London, was filming in West London and had to arrive at 6am each morning to have a wig and moustache glued on. All that with a new born baby in the house! It was worth it though as Scorsese "loved the band and added us into an extra scene at the end". If you look really hard at the musicians in the café Mike is one of the two guitarists.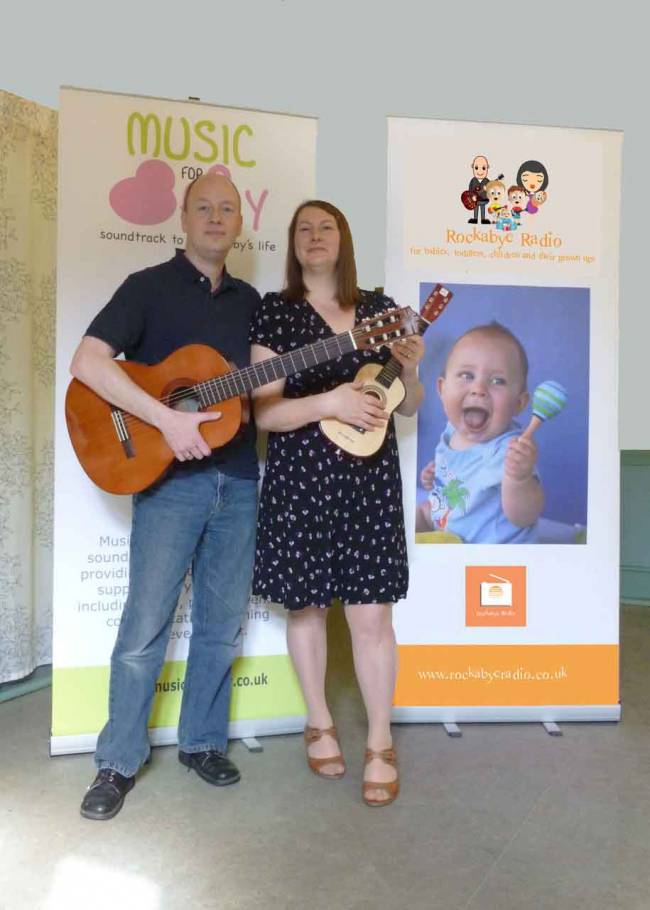 If you have had enough of Baby Shark read on…
As a Dad Mike has had the chance to really think about what music kids respond to. "It's all about character, and trying to create imagery through sound. Rather like telling a story within the music, that's what I've found captures their imaginations best". Dad.info's kids listen to a mash up of music styles. Our kids will literally scream for Baby Shark on repeat, but also want Thunder by Imagine Dragons and annoying right now they love Baby Yoda. Mike reveals his secret to writing tunes for kids is "repetition and some good grooves and rhythms that they can't resist dancing to".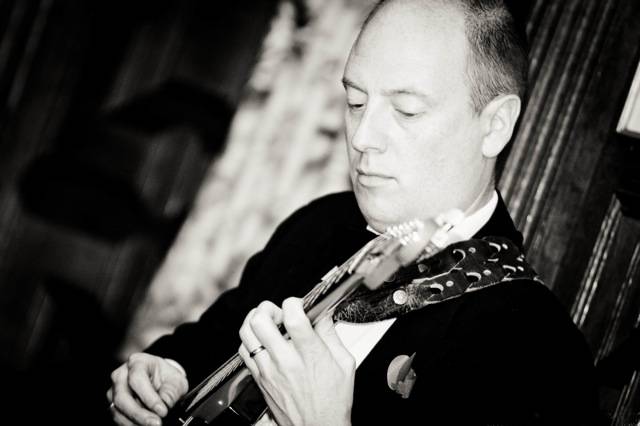 Mike loves the tough role of being a Dad. "One of the things that's really challenging is navigating the best way to support and encourage them, finding the balance between when to step in and help, and when to hold back and let them make their own mistakes". A jazz lover at heart, both Mike's sons are musical and Karen plays classical and folk. So any night in their home is a musical mash up reflected in the music Mike and Karen share on the radio, "We have Rock Nursery Rhymes, Folk Nursery Rhymes, Jazz Nursery Rhymes, and our newest album just released this month is Ballroom Dance Style Nursery Rhymes, including ChaCha's, Samba's, Tango's and even a Paso Doble"!
If your little ones love music why not check out Rockabye Radio
About the Author
Mike and Karen co-created Rockabye Radio a free internet radio station with programmes curated to support daily activities – instrumental jazz nursery rhymes for Supper Club, lullabies during morning and afternoon naps, and also through the night, gentle massage music at bath time, and musical activities to join in with every morning. There are Rockabye Radio apps you can use to listen on Apple devices, Android phones, and a Rockabye Radio Alexa Skill. You can also visit the website to listen.