Hi guys
I found this site about 7 years ago when we were expecting my son & found it really useful. But then parenthood & life took over & I haven't been back for a while. But now I'm in a dilemma so please forgive me for being "that" guy who's a bit flaky & doesn't contribute much. Anyway...
My kids are now 14, 11 & 7. The middle one has a hearing loss so requires a bit more time than the other 2, plus going up to senior school next year. Amongst all of this the wife has just found out she's pregnant. Completely unplanned but due to my fear over getting the snip we kind of just relied on timing but looks like it's worked against us this time.
Neither of us are prepared for having another kid, we both work full time for ourselves in careers we enjoy. Plus the kids being that little bit older means we can enjoy family stuff like days out to the theme park or holidays abroad with all of us doing stuff together. We have considered, or should that be considering, the option of a termination as she is only 3 weeks gone so it would be relatively straightforward. However, we are both part of a religious community where abortion is a definite no & where we run the risk of being kicked out were anyone to find out in the future. We've discussed this & both of us have our doubts about the religious element, but having been in the community since birth we have both been brought up to believe it's not an option.
I have already said that whatever choice is made I will support it as I don't want my wife to bear any guilt for a chive that we'll make in the best interests of everyone in our family. If it was me on my own I'd terminate & be able to carry on. For her I think there'll be a lot of guilt & so in the end I think she'll carry on with the pregnancy.
As I've said, my whole social circle is within this community so can't really talk to friends about it, hence why I'm here. Has anyone been in the situation of having an unwanted pregnancy? How did it work out? What's your relationship like with the child?
Sorry this has been a long post guys.
Topic starter
Posted : 09/10/2018 7:26 pm
Hi there
I think you're dealing with it as best you can and most importantly, you are being supportive of your wife and respectful of her right to choose.
I can't offer advice from personal experience, all I can say is that as long as you are open and honest with each and are there for each other when the going gets tough, you will manage your situation and may even look forward to a new little human, once you've got over the shock!
Wishing you well... Mojo
Posted : 10/10/2018 2:38 pm
Hi There,
I can relate a certain amount as I am currently typing while my 5 nearly 6 week old baby is sitting with me, he wasn't planned, my wife and I both have children from precious relationships and my son is 15, my step son is 14 (15 in Dec).
Our son wasn't planned and was a real shock, I had doubts at the start, for me it related more to my son and the fact at that point in time I had no contact with him due to his mums actions around contact.
I did think that termination could have been better both my wife and I are in our early 40's with older children already so the thought of a baby didn't sit well.
We decided to not terminate and as said he is here now, I wouldn't be without him even with all the worry he has brought, he was delivered 3 weeks early by C section as he had stopped growing and the doctors didn't know why, now he is here he still isn't growing and had bloods taken today for tests to see why he isn't gaining weight.
The concerns I had at the start went and instead were replaced with happiness and looking forward to him arriving.
It's difficult as only you know how you feel about it.
GTTS
Posted : 11/10/2018 1:28 am
My youngest daughter wasn't planned by me (carefully planned by my ex) as I knew the marriage would end, and another child would delay that, so I didn't want another, but as soon as she was born that all changed and I've never regretted that she was born - that was 20 years ago now 🙂
I would definitely recommend having a vasectomy though, it's really not as bad as you think - I can say that from a lot of experience having had two of them (with a reversal between them 😮 ).
Posted : 11/10/2018 2:37 am
It's good to know that I'm not the only one!
Can I ask, how have the other kids taken it? Part of my concerns are around the fact that we've got used to holidays abroad, a certain way of life. I can accept that can change but can they? How did yours cope?
Topic starter
Posted : 11/10/2018 3:01 am
Hi There,
My 2 boys love having a baby brother, my stepson who lives with us, dotes on him, and my son who comes over at least once a week is the same, neither have had any issues with having a little brother around and are really happy about it.
GTTS
Posted : 11/10/2018 9:29 am
As far as foreign travel goes, I took foreign holidays with my children as babies and toddlers. More recently my grandson came on holiday with us at 3 months old, with absolutely no problems. Your older children will all be there to lessen the burden, on days out etc.
Apart from some practical adjustments, I believe that children fit into our lives, not the other way round. The fact that you both work for yourselves lends itself to flexibility too.
All the best
Posted : 11/10/2018 3:31 pm
Yeah, you're right, and logically that all makes sense.
I guess it's the scary part of my brain that says everything will change & it's added responsibility.
I'm sure it'll work out well in the end either way
Topic starter
Posted : 11/10/2018 3:36 pm
Hi Basdad,
I was thinking on my way to work this morning pretty much what Mojo has said above, that babies don't have to stop family days out, yes they won't be as simple but it shouldn't stop them and the same with family holiday's and I agree 100% that the children can actually be involved and help, my 2 will look after little one while we are cooking food, my step son, often looks after little one while I'm at work and my wife needs to get showered.
Having children a bit older helps and they will hopefully be at the point they will want to be involved.
I see nothing wrong with heading off on holiday with the 14 and 11 year old and leaving the 7 year old at home looking after the baby, I'm sure it would be fine, it worked for Macaulay Culkin.........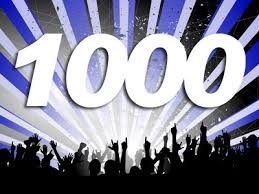 Posted : 11/10/2018 4:40 pm
Hi GTTS
Thanks for the insight. You're right, they can...and should they need to, they WILL help out.
That said, I'd quite happily take the 7 year old & a new born on holiday & leave the 14 & 11 years to fight it out at home! 😉
Topic starter
Posted : 11/10/2018 4:47 pm
Hi Basdad,
Actually your right that would be the even better option Lol
Any questions just ask, I am quite literally just 9 months ahead of you so can relate completely 😉
GTTS
Posted : 12/10/2018 12:57 am
Time just flies! It won't be too long before your older two will be demanding to be left out of family holidays, as they're old enough to be left home alone!
Posted : 12/10/2018 2:10 pm