[Solved]

Channel 4 Parenting Programme
Hi,
I hope you don't mind me posting. We're currently producing the third series of 'The Three Day Nanny'. We'd like to hear from parents so please get in touch or pass onto friends and family.
Parents, are you at your wits' end with your children's behaviour?
Do you feel like your kids rule the house?
Are your kids ever aggressive towards you or their siblings?
In a new series of the successful Channel 4 TV show, Liberty Bell Productions are offering families the chance to work with Kathryn Mewes, a highly experienced parenting expert and author of 'The Three Day Nanny'.
If you'd like to know more, please email your name and contact number to nanny@libertybell.tv or call 0207 598 7267
Thanks for your time.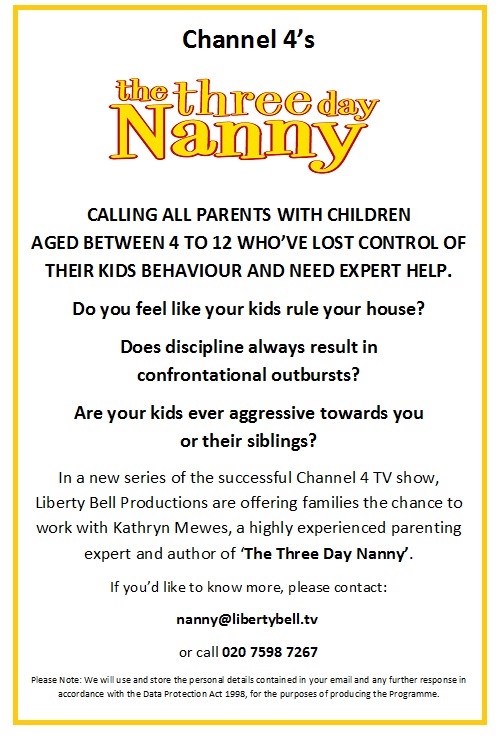 Topic starter
Posted : 11/02/2016 3:17 pm