Should I be at the Birth?
We used to be down at the pub waiting for a phone call, or pacing a waiting room. Now it's all changed, and most of us dads are there at birth of our baby.
Despite this, it's not unusual for us dads to feel a bit apprehensive about what it will be like, so here is the lowdown.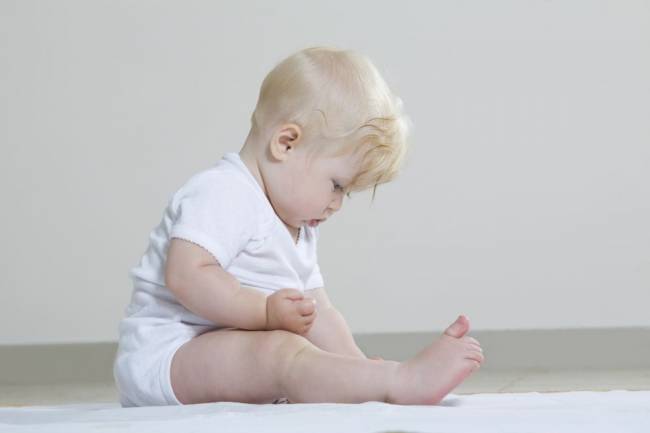 What are the pros for being at the birth?
Your partner may want you to be there. In the past, people lived closer to their family, so it was easier for women to have their mums, sisters etc with them at the birth. This is often impossible these days, and for most women, their partner is the person they want to be with them through the experience.
You can make the birth easier for her. Women typically say that the mere presence of their partner with them during labour and birth was reassuring and made them feel safer.
You can represent her. There may be times when your partner is not able to speak, or communicate what she wants to the midwife and other medical professionals. If you know the birth plan, you can let them know what she wants, and you'll also be available to get help if needed. If she doesn't speak good English, your presence may be essential for the medics to communicate with her.
You can witness the birth of your child. The birth of a child is miraculous… truly amazing. When it's your own, it's an experience that you'll never forget.
What reasons might there be for not being there?
You may not want to be there. Some guys just have a gut feeling that they don't want to be at the birth. In some cultures, it's just not appropriate. If this is you, it's a good idea to talk it through with your partner and uncover the reasons why. It may be something practical that you can solve (e.g. "I won't know what to do" – you can find out what you can do at the birth).
You can make the birth more difficult for her. If you are bringing lots of anxiety and stress into the room, you'll make things harder for her as it affects her hormone production which in turn impacts on how the birth progresses. Birth Basics
You will see and hear things which might be challenging. Birth is a very primal thing, and there will often be sights and sounds which you are not familiar with. There may be bodily fluids and faeces, if you are at the business end you may see your partner's body in a whole new way! She can also be making lots of noises during birth which you might never had heard her make before – groaning, grunting even mooing! Every birth is different though, and for some men, rather than these things being a negative, they actually become a positive as they see their partner in a whole new way.
Should I be at the birth of my child?
This isn't a question that Dad Info can answer for you. It's something that you need to decide, between you and your partner.
If you do want to be at the birth, put in some effort to learn how to be the best birth partner you can be. Being a birth partner is a responsibility and it can feel intimidating, but being prepared is the key.
What do I do when she goes into labour?
Antenatal classes: what are they about?
You may come to the conclusion that you don't feel you can fulfil everything your partner needs of a birth partner, or that you really don't feel that you can be there – and that is ok – you mustn't feel pressured into it. You also deserve to be able to enjoy the experience too. In these circumstances, you have a couple of choices:
Is there another family member or friend who both you and your partner feels would be a good additional support? They could be a birth partner either alongside you, or in your place.
What about hiring a doula? Doulas are trained to provide support for expectant parents at their birth. They can support you both together through the birth, or a doula can even be a sole birth partner. You can find out more about the support doulas provide and see a list of those in your local area by visiting www.doula.org.uk
Ultimately, it is normal to feel nervous about the labour and birth, but it is about finding what is right for you as a couple.
Why not also talk to other dads about their experiences of being at the birth on the DadInfo Forum.